AIDS victims Remembrance Day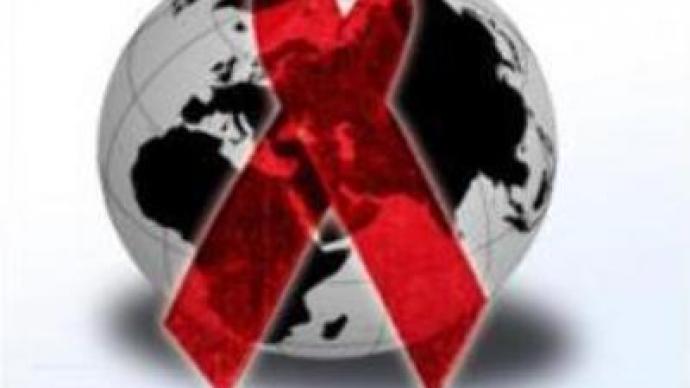 25 MLN people have died of AIDS since the early 1980s. The cause of the HIV is still unknown, and specialists say a cure isn't expected soon. The world remembers today all those who died of AIDS.
HIV is an abbreviation still acutely feared by many in Russia.For many years, during the difficult perestroyka times after the Soviet Union collapse, it was believed that the virus existed and spread only in the so-called risk groups – prostitutes, drug addicts and homosexuals.Combine that with a severe social stigma towards testing, and a lack of education about the virus – and the reasons why Russia has one of the worlds biggest AIDS problems become more evident.But the alarm has been sounded by both the government and international organisations.Natalya Katsap, Director of the Russian Media Partnership to Combat HIV/AIDS, told Russia Today that over the last 2.5 years Russia has done a lot to turn its face towards the epidemic.
"From 2005 to 2007 the budget for the fight against HIV has grown 20 times. We are doing really well on treatment, because it is $US 200 MLN that we spend on it every year. We are getting more and more people, who need treatment, on treatment. What we are still lacking is a great effort on prevention of HIV spreading,"
Natalya Katsap said.Not only the government is funding test labs and AIDS clinics – but the United Nations' Global Fund is granting funds for medication and social support.The Russian Health Care Foundation is in charge of the project. But still it isn't just a question of funding.Official statistics say over 400,000 people in Russia are HIV positive. Those in the know say the number is actually closer to a million-and-half. But it is not a question of correct statistics. You can get diagnosed anywhere, at any time.Info Plus centre has become a home for many of those who found themselves face to face with HIV.Its founder, Nikolay Nedzelsky, says everyone who comes here has to be a hero – because it is a lot harder to face life with HIV than simply to go and do the test.The organisation has a unique drop-in zone – anyone who needs to relax, have a cup of tea, use the internet or simply talk is welcome.But such centres aren't enough. Social support and information campaigns are essential.Many still do not know exactly how it is possible to become infected and what can be done in terms of protection. And with the virus rapidly spreading outside the traditional risk groups, the need for information and direction is vital.Many believe, the government is still not up-to-date on social advertising – seemingly preferring to scare rather that educate.However, with the problem of HIV and AIDS topping the agenda not only of doctors and social workers – but top political figures and international organisations like the G8 – there is hope for a brighter future.
You can share this story on social media: