Aid starts to arrive in Bolivia after flooding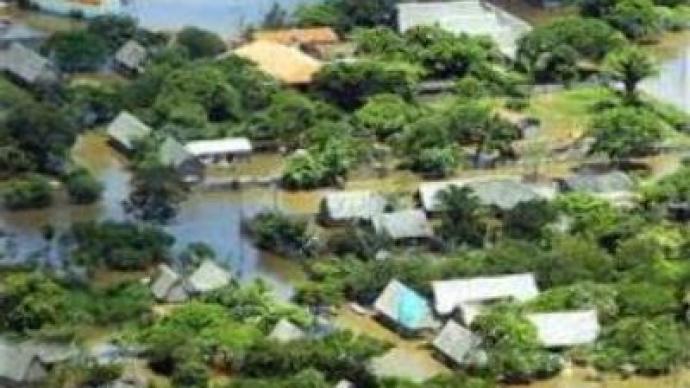 International aid has started arriving in Bolivia after nearly three months of heavy rains that led to the most devastating floods in 25 years. The funds have been donated by the United States, Italy, Venezuela, Peru and Argentina.
However, destroyed roads and a shortage of aircraft have hindered aid deliveries to the affected areas.The floods have killed at least 35 people and destroyed thousands of homes. Health officials have also reported cases of dengue fever and malaria. Meanwhile, weather forecasters are predicting more rain throughout the country over the next few days.It has been connected to the El Nino phenomenon, which results in changes in the offshore current.
You can share this story on social media: