Facebooked: UK Teen arrested for Afghan war post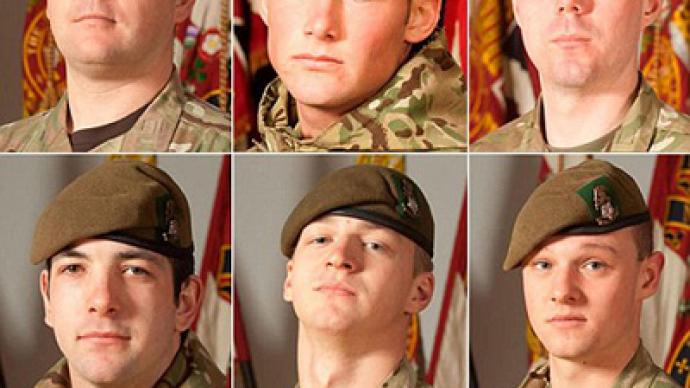 A British teenager will appear in court on charges of racially aggravated offense after posting Facebook comments about six British soldiers killed in Afghanistan last week.
In his Facebook comments Azhar Ahmed, 19, reportedly criticized the amount of attention the deaths of the six soldiers received as compared to the civilians losses Afghanistan has sustained in the NATO-led war.  A police spokesperson said that the teen "didn't make his point very well and that is why he has landed himself in bother." Ahmed, who will appear before court on March 20, was detained last Friday and charged over the weekend. He has since been released on bail.  The six British troops were killed last week after their Warrior armored vehicle was struck by a roadside bomb in southern Afghanistan. Most of the soldiers were between 19 and 21 years of age. The incident is considered the biggest single loss of life for British forces since 2006.
You can share this story on social media: