Militants attack election office in Kabul ahead of presidential vote
Four Taliban suicide bombers attacked the Independent Election Commission HQ in Kabul, engaging in a a gunbattle with the security forces. This is the third big assault on the capital this week, as the April 5 presidential election draws closer.
Afghanistan's security forces have eliminated all four Taliban insurgents, who were firing on the main election commission's office from a neighboring building, the local military said.

Four suicide bombers, who participated in the attack, were killed during a five-hour gunfight, an Afghan army general on the scene told Reuters.

"The fight is over. All four terrorists have been killed. An investigation team is in the area," commander Qadam Shah Shaheem said.

Three security force members had been injured during the operation, he added.

There are no reports of casualties among the Independent Election Commission staff and the UN observers, who were inside the attacked building.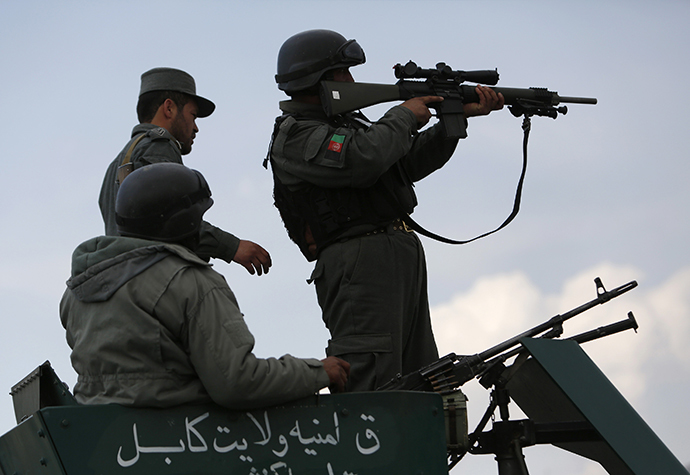 The assailants, "armed with light and heavy weapons," were operating from a distance of 500 meters from the IEC headquarters, hiding out in a three-story house, the police said.

According to Mohammad Zahir, the Kabul police chief, the militants were "shooting towards the IEC compound and at passersby."

The attack started with an explosion, followed by gunfire, police and commission officials at the scene said.

While this is the second attack on an election office in Kabul this week, amid virtually daily terrorist attacks in the country.

On Friday, the country's security forces recaptured a guest house used by an American aid group that was bombed and then seized by Taliban insurgents in an upscale residential part of Kabul.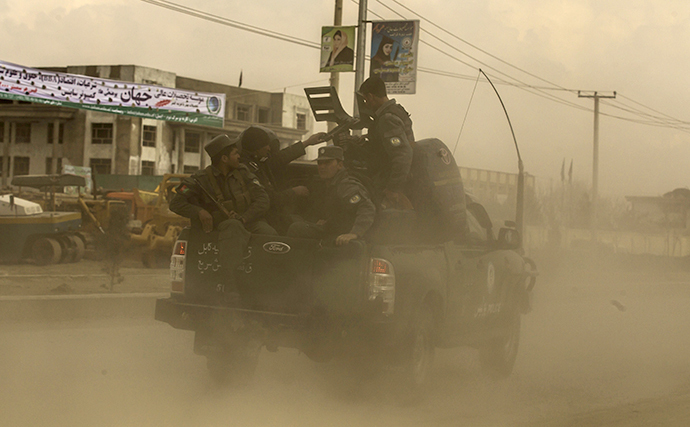 One local child was killed, while the four foreigners in the house were freed alive and well.

Also, last week, nine people, including an AFP journalist and an election observer, were killed in a highly secure hotel in the capital before local security forces rushed election observers to safety in armored vehicles and the situation was stabilized.

The IEC is located in a busy area housing many headquarters of international organizations, as well as that of the United Nations Office Complex in Afghanistan (UNOCA). Its staff have also been told to secure themselves inside safe rooms for the time being.

Presidential elections are coming up in a week, on April 5, as the US prepares to pull its troops out amid a power handover in late 2014.
The Taliban have been stepping up attacks as they have promised to do, claiming that the elections are a Western-backed "sham."
You can share this story on social media: