Afghan students rally against U.S.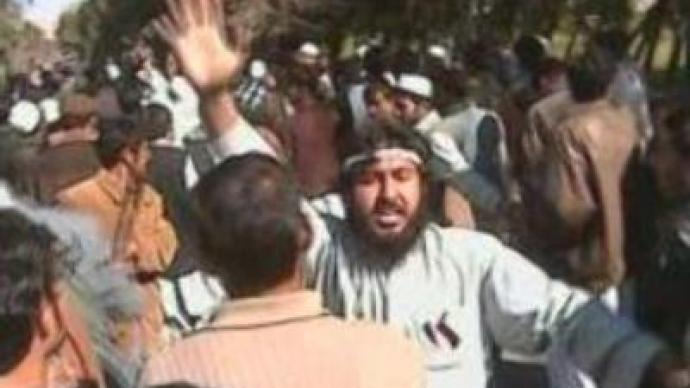 Four hundred students have been holding anti-U.S. protests in the city of Jalalabad in eastern Afghanistan. They are demonstrating against the deaths of their countrymen at the weekend.
Around ten Afghans were killed and 34 wounded in an alleged suicide bombing and the purported gunfire that followed by US Marines or Militants in the eastern Nangahar province. A delegation of Afghan officials has visited the site to investigate the attack and its aftermath.
You can share this story on social media: