US justice dingy for Afghans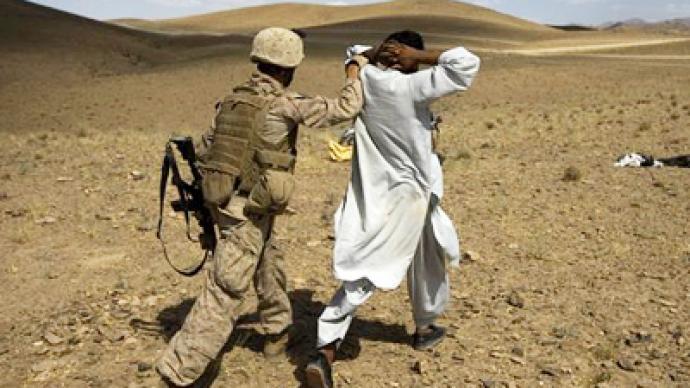 Afghan citizens who have been snatched from their home country and locked up on charges of terrorism now find themselves standing trial in US courts. With no official extradition treaty, it could be America that is breaking international law.
Mohammed Jawad is the hero of the streets of Kabul – and also the symbol of American injustice.He was only 12 when he was captured and locked in Guantanamo. Seven years later, he was found not guilty and freed, but the damage had already been done."He has a fear, a tough anxiety," says Afghan journalist Karim Sharifi. "He cannot talk with anybody. He wants to sleep in a room all the time and he want to be alone."Karim Sharifi was one of the few journalists to speak with Jawad. But now Jawad's lawyers say he is being threatened: "don't talk to journalists or we'll send you back."Afghan authorities say they have had enough of American intimidation."Before our new government and the adoption of the constitution six years ago, it was acceptable that American troops would send Afghans to Guantanamo, but today – no way," says Nasrullah Stanakzai, a law professor and judicial advisor to president.Actually, according to the law it should always have been "no way" because there has never been an extradition treaty between Afghanistan and the States – neither then nor now. "The basic thing when we speak about extradition is that there is a faith between two countries about the legal system," says Irit Kohn, former director of the International Department of the Ministry of Justice. "It is very difficult for me to see that there is some meeting between the American legal system and Afghan legal system."And why should there be any, argues Irit Kohn, when the Afghan justice system is so corrupt?The new constitution was adopted in January 2004 and while it allows Kabul to engage in extradition treaties with other countries, even up to now, no such pact exists between Afghanistan and the United States."The American and Afghan courts are different, and also Afghans are Muslims who won't support Afghans being tried and prosecuted by the United States," Prof. Nasrullah Stanakzai says.The implications are far reaching."I guess Afghanistan would be an easier country for someone who's committed a crime, or committed a crime that the United States wants to prosecute, to come forth without fear of being brought back to the United States for that issue," says lawyer and expert Jay Hait.But Afghans argue justice is still being served."During the last nine years we've had many cases with the US where they ask for people and we agree. We've sent back many Afghans accused of drug smuggling to face charges in the United States," says Prof. Gul Rahman Qazi, head of the independent commission for overseeing the implementation of the constitution.General Chief Administer of Judiciary Dr Abdul Malik Kamawi says the new challenges Afghanistan faces make it willing to co-operate."Since 2001 there are new crimes in Afghanistan – drugs and terrorism. To counter these kinds of problems, the Afghan government needed and wanted to co-operate with the international community," he says. But as long as no extradition treaty exists, there can be no guarantee of justice between the two countries.
You can share this story on social media: