330,000 adventurers vying for Australia's 'Best Job in the World'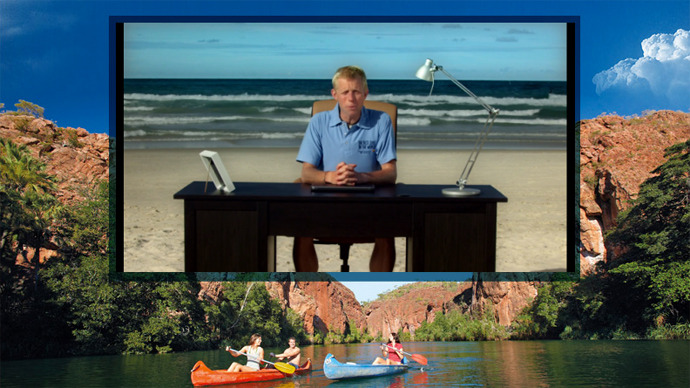 Choose a job you love and you will never have to work a day in your life. Easier said than done? Not for 330,000 enthusiasts from 196 countries who signed up to apply for one of the six 'Best Jobs in the World' offered by Tourism Australia.
During the next three months, the tourism board will be busy picking up the winners, most of whom are reportedly from the US and the UK. The winners will be able to take up their positions on August 1.

An adventurist spirit and positive attitude are required to get this 'dream job,' which comes with a six-month contract worth AUS$100,000.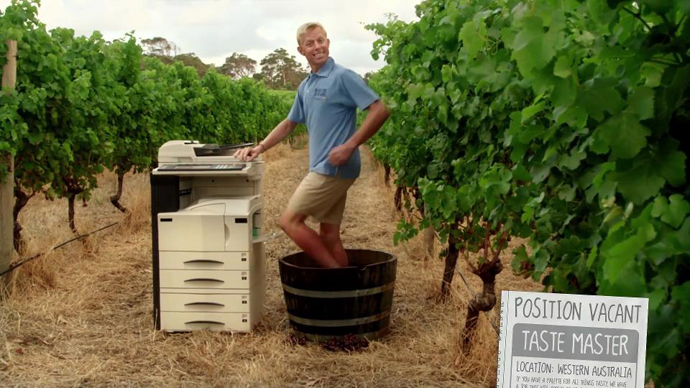 According to AdNews, 40,000 people have uploaded 30-second video clips explaining why they think they are right for the 'lead role.' 
The posted job titles speak for themselves: Taste Master, Outback Adventurer, Chief Funster, Park Ranger, Wildlife Caretaker and Lifestyle Photographer.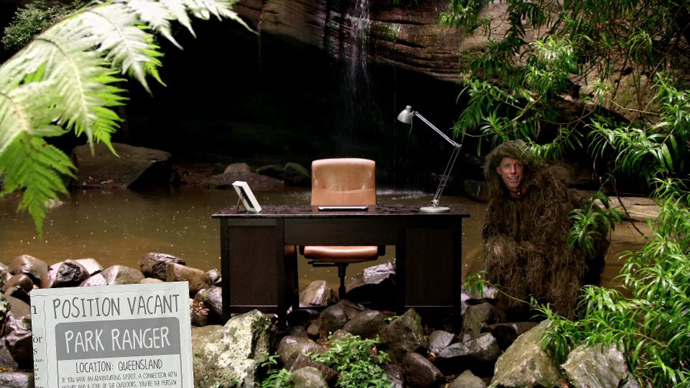 Those who applied for the Taste Master post said they were keen to "uncover the best bars and restaurants."

"This tongue has the perfect palette to be your next Taste Master," 21-year-old applicant Katie revealed in her video. "Trust me, I'll eat anything," the Australian blonde promised.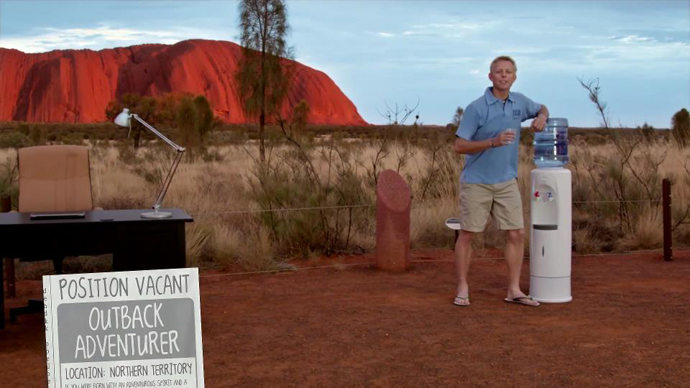 Those who considered taking the job of Wildlife Caretaker were promised to spend their time "in a very relaxing working environment" – swimming with dolphins while exploring the island.

"This is a job for me," Cesar from France rushed to respond in his short video. With one parrot, a piton, three iguanas and two turtles already living with him at home, the Frenchman promised to adopt a crocodile, a kangaroo and "maybe a koala – there's enormous space in my room." 
The most sought-after job may be that of the Chief Funster, who will "live the life of a Sydney VIP" with access to exclusive parties and star-studded events.

The position attracted Cameron, "a small town boy from Kansas" who said he still lives with his parents. "Yeah, I know it's embarrassing. I'm ready to go see what the big world has for me," the American explained in a hip-hop-style video clip he uploaded on Facebook.

Applications were closed earlier this week on Wednesday. Participants will be notified by email if they have made the shortlist in late April. On June 21, the 18 finalists will be flown to Australia for personal interviews, with the six successful winners announced after that.

Australia's Queensland's 2009 campaign inspired similar campaigns across the world, the latest in China where a Facebook campaign to discover a 'Modern Day Marco Polo' kicked off in the city of Hangzhou.

The first campaign was launched when local authorities in Queensland State were looking for an Island Caretaker on the world-famous Great Barrier Reef. Much to everyone's surprise, the job offer attracted 35,000 applicants, with Ben Southall from the UK winning the contest.