Accident claims 10 in Australia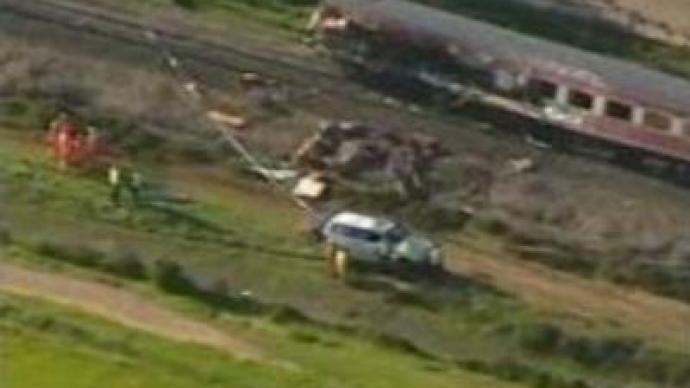 At least ten people have been killed and dozens left injured when a truck collided with a train in Australia's southern state of Victoria. The crash happened at a level crossing in the rural town of Kerang.
Police say the truck collided with the second carriage, mangling it and causing the one behind to derail. Many of those hurt were treated at the scene, but people with serious injuries were flown to Victoria's Capital, Melbourne.
You can share this story on social media: