A summer without Plutonium-239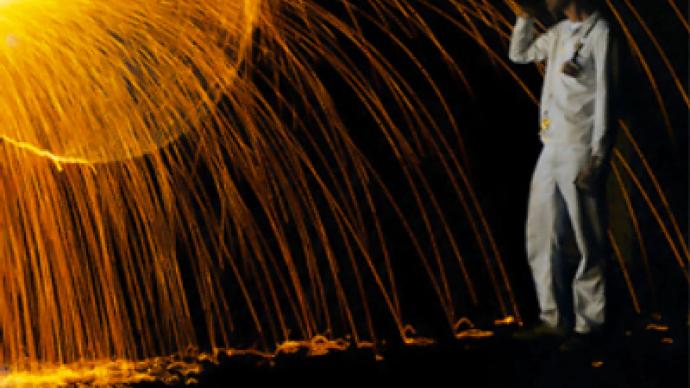 On the last night of spring 2009, Russia stopped producing Plutonium-239, the fuel used in nuclear weapons. The only thing that can bring the plutonium reactors back to life is… cold weather.
In the early hours of June 1, in the off-limits town of Zheleznogorsk in the Krasnoyarsk region of central Russia, the country' last plutonium producing reactor was shut down, Rossiyskaya Gazeta reports.
The reactor is located underground at a unique plant in the mountains some 50 kilometers from the city of Krasnoyarsk.
With the shutting down of the reactor, Russia has fulfilled its obligations regarding Plutonium-239, agreed with the US who agreed equivalent shut-downs.
Key to central heating system
Reports say there were 14 Plutonium-239 reactors in the Soviet Union overall. Six were in the town of Ozyorsk, Chelyabinsk region; five in Seversk, Tomsk region; and three in Zheleznogorsk.
When nuclear disarmament was at its peak between 1987 and 1992, seven of the 14 plutonium reactors were decommissioned. Another four followed suit in the mid-1990s.
By that time the US had already completely stopped the production of plutonium, while Russia kept three reactors operating (two in Seversk and one in Zheleznogorsk). This was despite announcements from the Russian military its plutonium reserves were excessive.
The reason behind keeping three reactors alive was not military but infrastructural: along with producing plutonium, the reactors were key to the central heating systems of their respective towns.
Plutonium is produced from Uranium-238, and on the final two stages of chain reaction it releases energy. This can be used to heat water, which in turn can be pumped through pipelines to heat towns and cities.
The two towns – Seversk and Zheleznogorsk – had a combined population of 150,000. Winter temperatures in the region routinely drop to -40 Celsius, making it essential that a new heating source was secured prior to shutting down the reactors.
That was exactly how it happened in Seversk: as soon as an alternative energy source was secured in 2007, the reactor went off. In Zheleznogorsk, the alternative heating sources will be ready by autumn.
Should the new heating system not be ready in time, the reactor, which is to undergo refurbishment and be put in stand-by mode, may be restarted. However, the authorities are doing everything to prevent that.
You can share this story on social media: