A sense of history repeating itself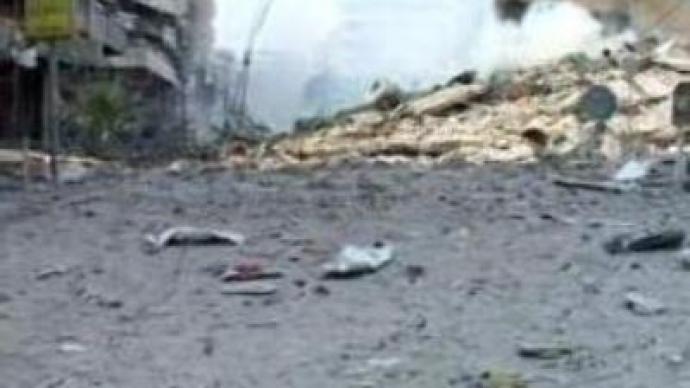 Warplanes resumed bombing raids on targets across Lebanon, the tenth day of armed conflict between Israel and militant group Hezbollah.
Israel
warned hundreds of thousands to leave south
Lebanon
immediately, reports suggesting a ground invasion.
Lebanon
's government said more than 300 civilians had died since the conflict began.Current violence is evoking memories of the 1982 Israel-Lebanese war. At that time,
Israel
launched a massive military invasion into
Lebanon
, triggered by an assassination attempt on
Israel
's ambassador to the
UK
by Palestinian militants. The Palestinian Liberation Organisation (PLO), based in
Lebanon
, began attacking
Israel
's northern border.
Israel
retaliated by wiping out Palestinian military bases, pushing on to
Beirut
.The PLO was forced out of the country, but a new breed of militant emerged.
Israel
's 1982 invasion acted as a catalyst for the creation of Hezbollah. This replaced the PLO in south
Lebanon
, launching a war against
Israel
and its allies.
Israel
's withdrawal of troops in the year 2000 was considered by some Lebanese as a victory for Hezbollah, the militant group seeing itself as champion of the anti-Israel struggle.Abduction of two Israeli soldiers eight days ago triggered the current conflict.
Israel
has defended its strikes by claiming it is cleansing the country of a "foreign body" – as it did in 1982.
Israel
says it will continue its offensive until Hezbollah militants are routed, pledging that "if the soldiers are not returned, we will turn
Lebanon
's clock back 20 years." The cycle of violence continues. The United Nations says a robust international security force is the answer. But analysts say the UN force in south
Lebanon
since 1978 proved powerless to stem the fighting in 1982. Instead, they say European contingents became pawns in the fighting, involved in what was seen at the time as proxy attacks by Syrian and Iranian-backed groups. Analysts add that history is ringing alarm bells and peacekeepers should tread carefully not to repeat mistakes of the past.
You can share this story on social media: