A mass demonstration under way in Kyrgyzstan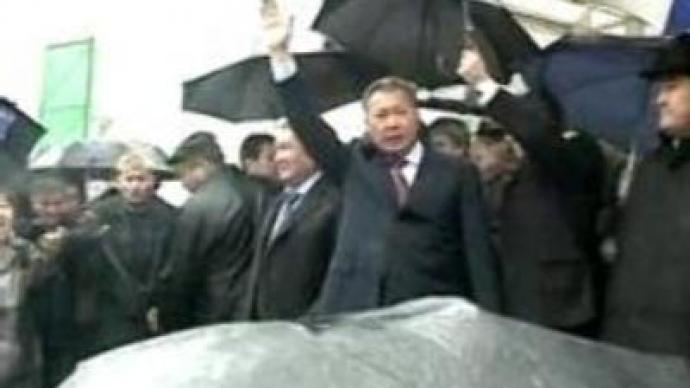 A large scale opposition rally is taking place in Bishkek, Central Asian state of Kyrgyzstan capital, with the demands of wide ranging democratic reforms in the country.
The opposition party is calling for major constitutional reform and the immediate resignation of the president and prime minister. Thousands of people have already gathered in front of the Parliament building. 3,000 police are on duty in the main square in Bishkek in case of possible violence. The opposition wants President Kurmanbek Bakiyev and his allies to step down – accusing them of corruption. President Bakiyev came into power in March 2005, after the "Tulip" revolution that ousted the previous Kyrgyz president Askar Akayev, who was also accused of corruption and promoting his family business.
You can share this story on social media: