A doctor's loss gives Israelis a view of the Palestinian tragedy in Gaza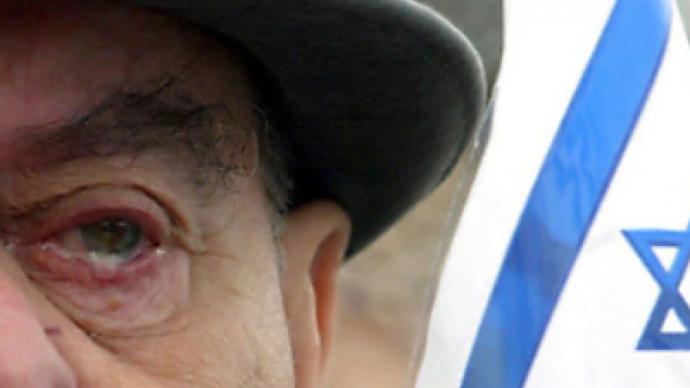 A Hebrew-speaking Palestinian doctor has seen three of his daughters and a niece killed by what he believes was an Israeli tank shell.
Dr. Ezzeldeen Abuelaish, a 53-year-old gynecologist, lives in the Jabalya Refugee Camp in the strip but has worked for years in Israeli hospitals as well as hospitals in Gaza. He has many Israeli acquaintances, including journalists who frequently interview him about conditions in Gaza. Since the war began three weeks ago, he has appeared frequently on Israeli television from a Gaza hospital to describe the deteriorating conditions there as casualties mounted. Dr. Abuelaish's tone was never bitter or accusing and his consistent message was a belief in peace between Israelis and Palestinians. It was something he saw himself ideally placed to promote as someone straddling both societies and he rejected offers to work in Canada in order to remain in Gaza. "I wanted every Palestinian treated in Israel to go back and say how well the Israelis treated them. That was the message I wanted to spread all the time." Dr. Abuelaish was one of the few Gazans permitted to work in Israel.

On Friday, he was at home with his eight children and other relatives when the explosion occurred. He was spared but most members of his family were killed or wounded. In despair, he telephoned Israeli television journalist Shlomi Eldar with whom he was in frequent contact. Eldar was appearing live on an evening news program but he responded to the insistent ringing of his cellphone. Viewers heard live the Palestinian doctor's anguished description of what had just happened. "My daughters have been killed," he cried. "Send help."

Eldar and other journalists contacted the Israeli army whose troops were positioned near Dr. Abuelaish's house. The doctor and his wounded daughter, niece and brother were brought in ambulances to the Sheba Medical Center near Tel Aviv where he has worked for the past several years. The doctor himself was uninjured.

With many journalists requesting an interview, Dr. Abuelaish asked the hospital to arrange a press conference. He said that when a tank was positioned opposite his house a few days before he called Eldar and other journalists who interceded with the army. The tank was moved but two days later it reappeared. It was this tank, he believed, that had fired, killing his daughters, Bisan aged 20, Mayar,15 and Aya,14 and a niece, Nur, aged 17. It had been Bisan who urged him to continue working in Israel after his wife died of cancer four months ago, saying she would look after the younger children.
"I freaked out for the first minutes," he said. "I felt as though I was being slaughtered. I ran around looking at body parts – who is dead and who stayed alive. I counted the bodies and then ran downstairs to scream."
An army spokesman said that a preliminary investigation indicated that soldiers were responding to sniper fire. A few hours later, the senior army spokesman, expressing regret for Dr. Abuelaish's loss, said that the investigation had not been completed. Israel's Channel One Television reported last night that a scan of his wounded niece's head showed what might be a wound from a tiny pellet which had not yet been extracted. A senior army officer told the interviewer that Israeli shells do not contain pellets but that Palestinian rockets do. This suggestion of a rocket shortfall, something that happens periodically in the area, has not yet been confirmed or refuted.
It is not clear if the investigation's conclusion would make much difference to Dr. Abuelaish. "I raised my children to work and to be soldiers of peace," he said at the press conference, as Israeli colleagues alongside him wept. He has been involved with some of them in researching the effects of conflict-related stress on children in Gaza and the Israeli town of Sderot, frequently rocketed from Gaza. "I believed medicine could be a bridge for peace between Israelis and Palestinians. This is what I raised my children to believe. Why did they destroy my hopes, my children? I want a reason. Give me a reason."
Abraham Rabinovich for RT
You can share this story on social media: