US school shootings doubled last year
Mass shooter incidents have surged in the country over the last decade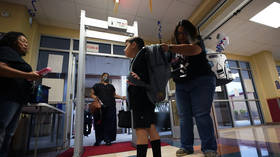 School shootings in the United States soared to a new high in 2021-2022, doubling the previous record tallied the previous year, according to newly released federal data.
The startling findings were outlined in the National Center for Education Statistics' (NCES) latest annual crime and safety report released this week, which counted 188 school shootings with casualties during the 2021-2022 school year.
The report said the figure was "more than twice as high as the next highest number of documented shootings (93), which was documented the year before," noting that 57 of the 188 incidents resulted in at least one death.
School shootings have seen a sharp spike in the US over the last decade, with just 17 counted by the NCES between 2010 and 2011. Since 2015, the number of shootings has steadily increased each year, though the government said the latest numbers represent an "outlier" in the data. The statistics agency went on to warn readers to interpret the findings "with caution" given the wide variation compared to previous years.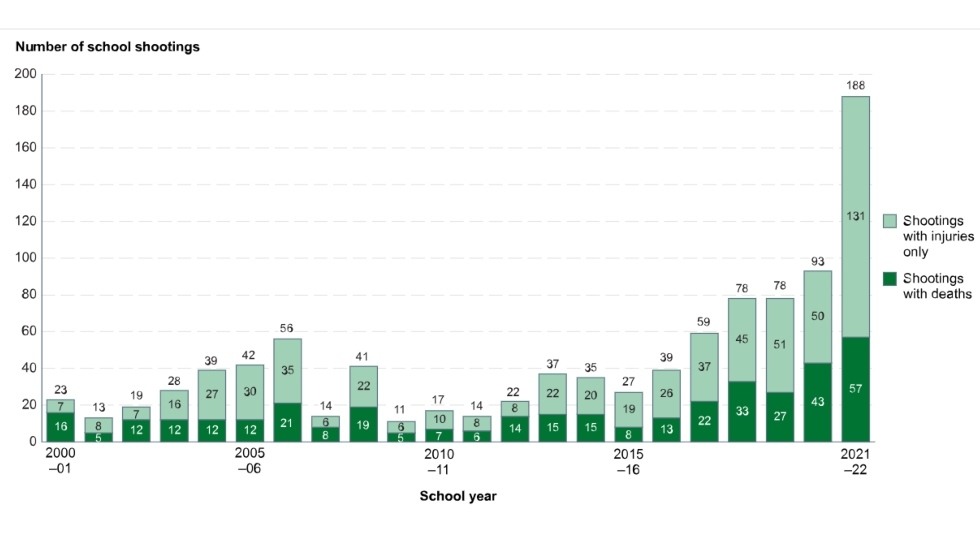 A string of active-shooter incidents have been reported in US schools in recent months, with a University of North Carolina faculty member murdered by a gunman on campus in late August. Another mass shooting at an elementary school in Nashville, Tennessee left six people dead and one injured in March, while a 16-year-old boy lost his life and several others were wounded in an attack during a high school football game in Oklahoma last month.
You can share this story on social media: