Gang warfare blamed for Sydney shootings
Five people have been shot in separate incidents in Australia's most populous city since Sunday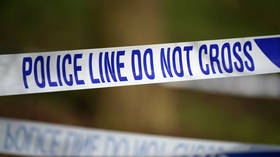 Police in Sydney, Australia have mobilized a 100-strong taskforce to investigate a series of shootings in recent days that authorities believe to be related to an escalating gang conflict linked to the city's drug trade.
New South Wales (NSW) Police Deputy Commissioner David Hudson said detectives had been met with a "wall of silence," which has complicated investigations into the motives behind the shootings.
"We've had victims who survived their attacks who refused to speak to us, refused to tell us why they're a target," he said, adding that he "felt sorry for individuals who live in certain parts" of western Sydney, where much of the violence has occurred.
Five people have been shot in the city on Australia's east coast since Sunday, including a man in his twenties who was shot dead early on Thursday – a day after prominent criminal lawyer Mahmoud Abbas was shot outside his home. Abbas, who is not linked to criminal activity, survived the incident and has been communicating with detectives.
Those incidents followed the shooting on Sunday of Ahmad Al-Azzam in an incident that police have described as a "targeted attack." Al-Azzam died in hospital on Thursday. Two others were also shot and wounded in the same incident.
The spate of shootings is believed to have started when a prominent figure in the city's underworld, Alen Moradian – who had become informally known as 'Sydney's Tony Soprano' – was shot dead in a daylight attack last month.
Police say a group – Taskforce Magnus – has been formed to probe the motives behind the violent incidents. The 100-strong investigative body will establish the nature of links between the shootings, as well as other crimes including kidnappings, which police believe to be linked to Sydney's drug supply and related gangland rivalries.
The "brazen" crimes are a "sad indictment" of Sydney, the city's police commissioner Karen Webb said. "This sickens me like it sickens everyone else in the state and we need action."
Local media reports have suggested that the surge in violence could be linked to a leadership vacuum within the 'Comanchero' biker gang following the imprisonment of two senior figures from the group last year. Moradian, whose killing is thought to have sparked the recent violence, was a known associate of the gang.
NSW Police Commissioner David Hudson added that the people behind the murders were destined to end up in one of two places: "In the back of a paddy wagon heading to Long Bay [prison] or the back of a hearse heading to Rookwood cemetery."
You can share this story on social media: