Multiple US government agencies hit by cyberattack – CNN
The incident comes a day after Russian hackers threatened European banks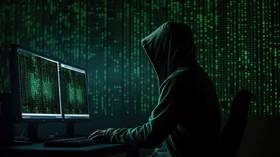 "Several" US government agencies have been targeted in an ongoing global hacking spree, CNN reported on Thursday. While Wasington is not commenting on who is to blame, Russian-speaking groups have taken responsibility for similar intrusions in recent weeks.
The US Cybersecurity and Infrastructure Security Agency "is providing support to several federal agencies that have experienced intrusions," an agency official told the American broadcaster. "We are working urgently to understand impacts and ensure timely remediation."
It is unclear who carried out the attack, and how many agencies were affected.
The attack is the latest in a slew of hacks targeting Western corporations, universities, and governments in the last two weeks. State governments in Minnesota and Illinois have been hit, as have the BBC, British Airways, and oil giant Shell.
A Russian-speaking group known as Cl0p has taken responsibility for most of the breaches, promising to start publishing data obtained from the affected targets if its ransom demands are not met. According to CNN, the group exploited a vulnerability in a popular file-transfer program called MOVEit to gain access to its targets.
In a video released on Wednesday, the Russian-speaking hacktivist groups Killnet and REvil, as well as another group calling itself Anonymous Sudan, said that they would launch a campaign targeting European banks and financial institutions "without mercy." These organizations have allegedly targeted US and other Western governments in the past, although it is unclear whether they took part in any recent attacks.
You can share this story on social media: