High noon in Ankara: Could 'strongman' leader Erdogan lose power in Türkiye and what would it mean for Russia and the West?
An opposition victory could be beneficial for the West, but it would not be fatal for Russia, experts believe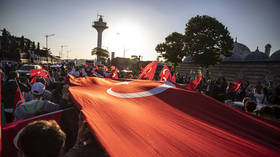 On Sunday, both presidential and parliamentary elections are taking place in Türkiye. According to international media reports, the outcomes could mean the end of the Recep Tayyip Erdogan era. Such claims are borne out by opinion polls which show a slight lead for opposition candidate Kemal Kilicdaroglu. At the same time, experts believe that this time the president's Justice and Development Party will receive significantly fewer votes than in previous years, leading it to lose control of the parliament.
Is Türkiye in for a change of power and a change in its foreign policy course? What would this mean for Russia and for the world at large?
Balance of power

Three politicians are running for president: the current leader, 69-year-old Erdogan from The People's Alliance, 74-year-old Kilicdaroglu who represents opposition force The Nation Alliance, and Sinan Ogan, a 55-year-old candidate from ATA Alliance.
If none of the candidates wins over 50% of the vote on Sunday, a run-off will be held on May 28. Most opinion polls suggest this is highly likely.
The main battle is between Erdogan and Kilicdaroglu, who represents a grouping of six opposition parties. However, it is nearly impossible to predict a victory for either candidate based on opinion polls since the Turkish public does not have a clear-cut favorite.
ADA predicts an Erdogan victory in the first round, with 50.6% of the vote, and estimates his opponent Kilicdaroglu will receive 44.8%. Konda Research sees things differently, predicting 43.7% of the vote for Erdogan and 49.3% for the opposition leader. Media polls predict similar outcomes – a survey by the Hürriyet newspaper predicts victory for Erdogan while the newspaper Duvar favors The Nation Alliance's man. The only thing that everyone agrees on is that Ogan will struggle to collect more than 5% of the vote.
While Erdogan's chances of winning the presidential elections are considered high, the parliamentary elections look quite different – the Justice and Development Party is likely to lose its majority.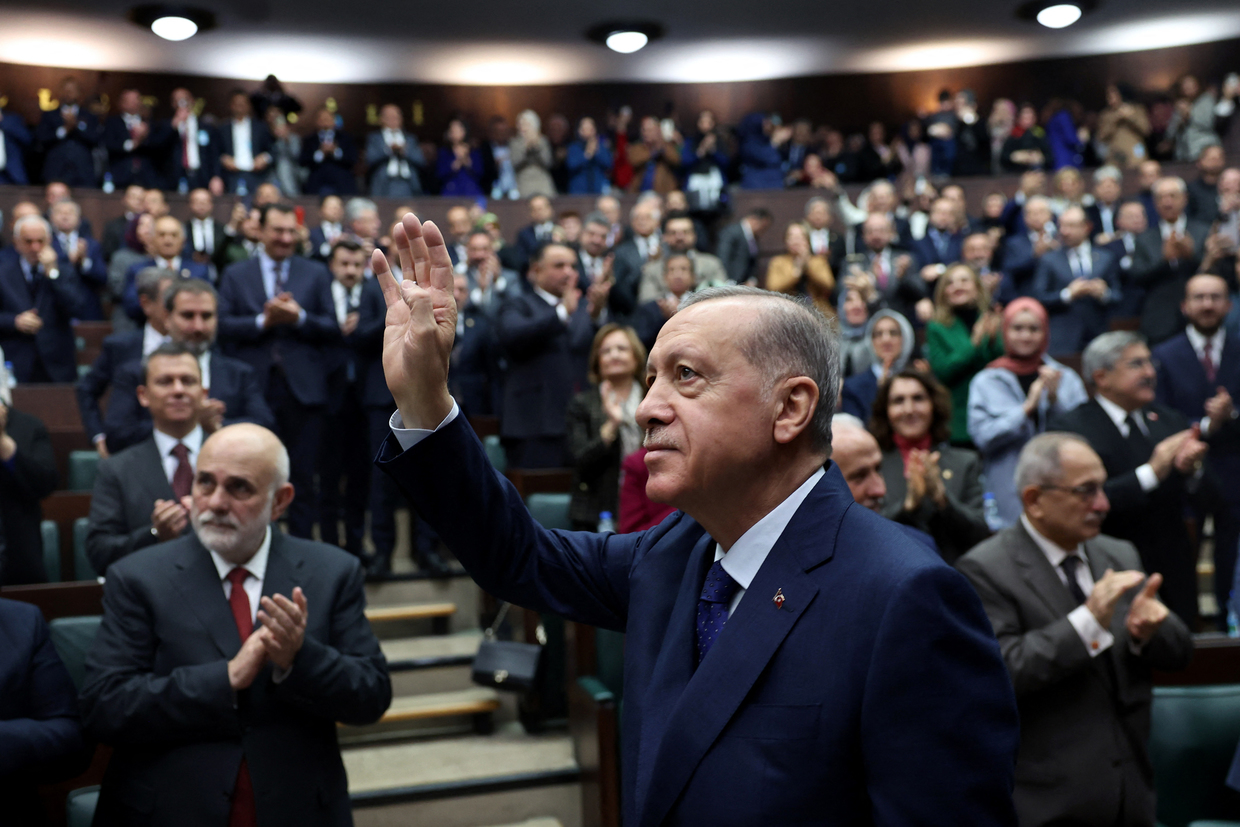 According to an opinion poll by Motto and Bulgu Research, 34.2% support the president's party, while 33% back the Republican People's Party – the country's largest opposition faction. A total of 32 parties and five alliances will be represented on ballot papers.
Currently, there are three main scenarios of how the Turkish elections may play out, Amur Gajiyev, a researcher at the Institute of Oriental Studies of the Russian Academy of Sciences, told RT.
"The first is a positive outcome for Erdogan and his party – both the president and his party win after one or two election rounds," the expert said. The second scenario assumes that Erdogan wins the presidential elections but his coalition is defeated in the parliament, which will mean a change in the composition of the parliament in favor of the opposition. If things go according to the third scenario, both Erdogan and the ruling coalition will lose.
"Regardless of the consequences of the earthquakes and reports of Erdogan's poor health, experts believe that the current president will most likely be reelected, but his party will lose influence and will no longer have the same degree of political power. This means that the redistribution of forces in the parliament will not be in favor of the ruling coalition. This scenario may cause a crisis," the expert believes.
Why are the elections in Türkiye important?

Over recent years, Türkiye's diplomatic weight has significantly grown. Not only neighboring countries but also other world powers are now obliged to take Ankara's views into account, Gajiyev notes.
Thanks to its role as practically the only mediator to have responded to the global food crisis – having facilitated the grain deal – Türkiye has gained significant advantages and now openly declares that "the world is bigger than five," the expert added. This refers to the five permanent members of the UN Security Council – a situation which, as Erdogan often claims, does not reflect today's global reality.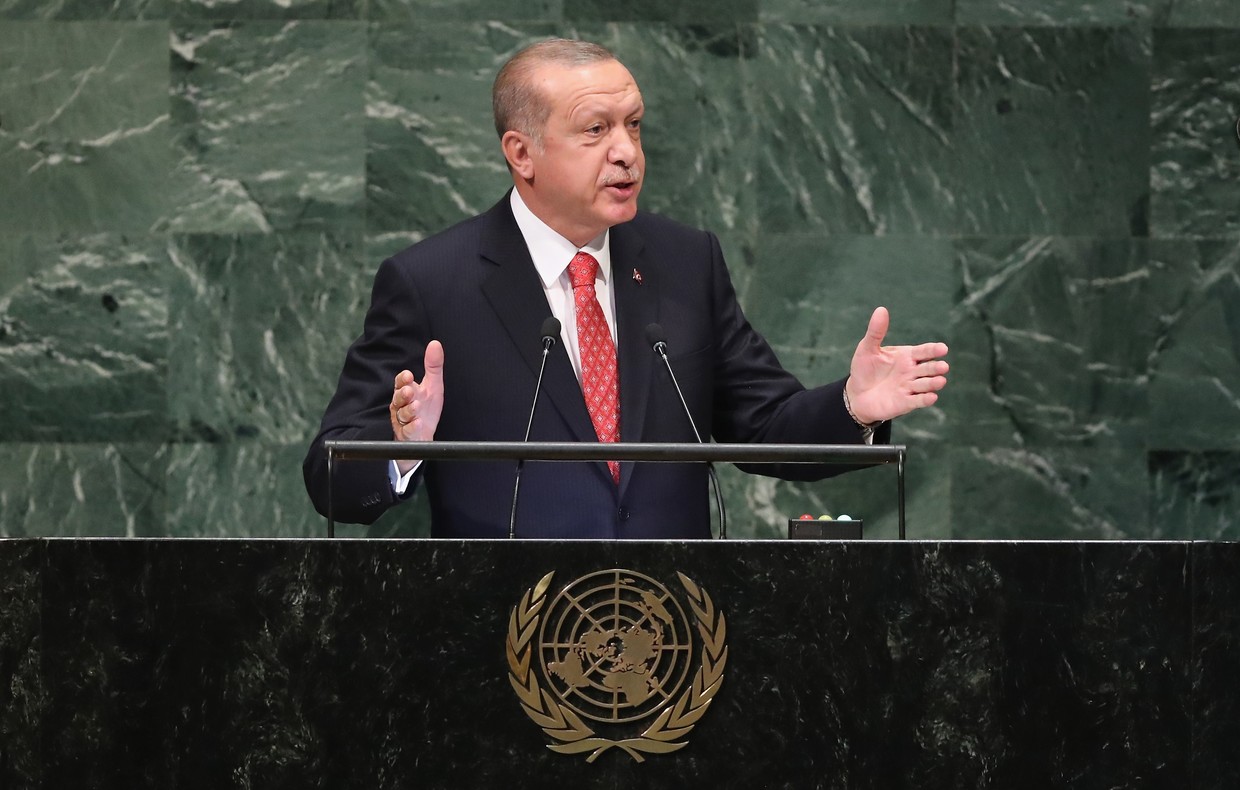 "Türkiye aims to take part in the global governance system on such a globally high level. This has mostly become possible because of the Russia-Ukraine conflict and Türkiye's role in it," said Gajiyev.
He also noted that Türkiye has become a powerful regional transit hub – not only in terms of energy, but also food, transport, and logistics. This means that it receives huge cash transfers, privileges, and dividends.
However, many do not celebrate the fact that Türkiye is growing stronger, especially considering the personality of its current leader. Over the past year, Erdogan's intractability became manifest in the admission of NATO members – Ankara is the main opponent to Sweden's accession to the bloc and has accused Stockholm of supporting terrorism.
For this reason, experts surmise that the West hopes for an opposition victory in Türkiye.
"Kilicdaroglu is more pro-Western than the other candidates," said Viktor Nadein-Rayevsky, senior researcher at the Institute of World Economy and International Relations in Moscow. He notes that the opposition party intends to return to Atatürkist ideology, which is based on the outlook of the modern country's founder Mustafa Kemal Atatürk. "The Atatürkists are focused on relations with the West. These ideas, largely abandoned by Erdogan, are now being revived," the expert said.
Russian International Affairs Council expert Kirill Semenov agrees. He believes that if Kilicdaroglu wins the election, "[he] will work more actively with European states, including NATO, and will share the general views of the alliance."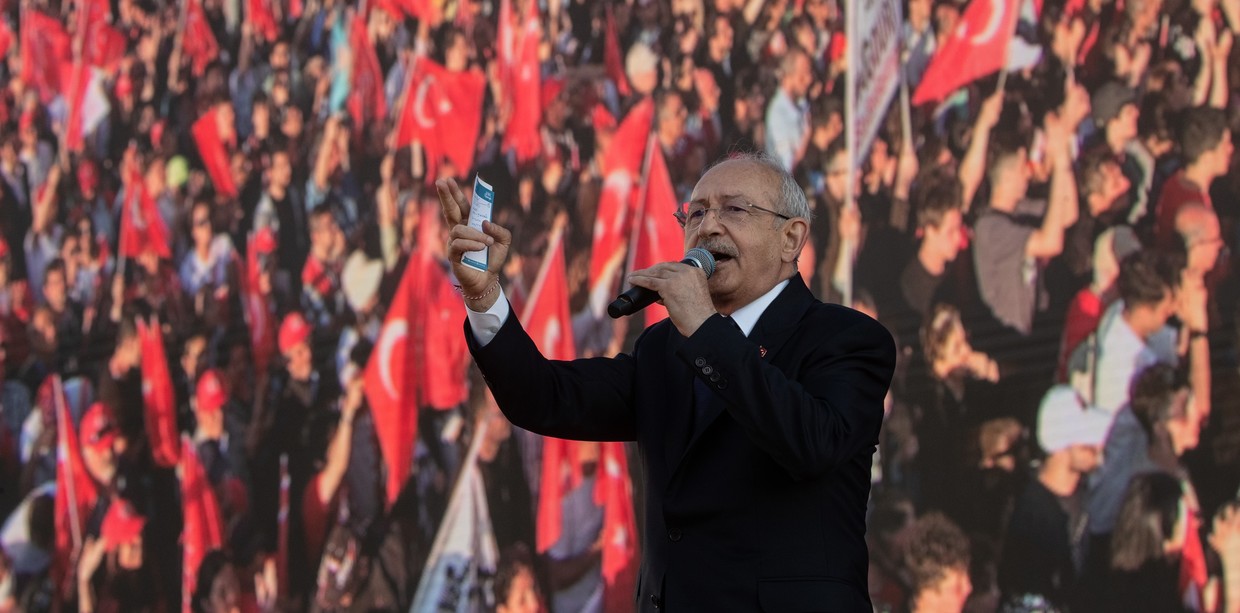 "Sweden will join NATO anyway, it's just a matter of time. Though, perhaps, if Erdogan wins, he may again try to delay this process for personal reasons – for example, because the West and NATO actively supported Kilicdaroglu. Erdogan may try to recoup and put up some obstacles," Semenov said.
"In any case, Kilicdaroglu's victory will be beneficial for NATO, since Erdogan's independent foreign policy, especially within the alliance, is not shared by everyone – definitely not by the opposition," said Nadein-Rayevsky.
How will the elections in Türkiye affect Russia?

Since Türkiye is currently the only NATO state that can hold a full-fledged dialogue with Russia, the outcome of the elections will also influence Moscow's discourse with the bloc's members, according to Gajiyev.
If Erdogan wins, Türkiye's relations with Russia, including energy and military cooperation, will remain a priority. Nadein-Rayevsky believes this is Erdogan's great advantage. However, a victory by the pro-Western opposition would not mean an instant decline in relations between Ankara and Moscow, since giving up all the perks that Türkiye receives from its relations with Russia would be "at the very least huge foolishness in regard to foreign policy" Gajiyev points out.
"I don't think even the opposition would do that, not to mention Erdogan. It seems to me that Russian-Ukrainian relations won't take any sharp turns, especially if Erdogan stays in power," the expert said.
As of now, the opposition also speaks from a pro-Russian perspective. In its election manifesto in January, The Nation Alliance promised to strengthen ties with Russia through balanced and constructive dialogue at the institutional level.
"We will foster relations with Russia at the institutional, not leadership level as it is happening now under Erdogan and the Justice and Development Party. We will maintain relations at the level of institutions and the Foreign Ministry," Unal Cevikoz, the party's deputy chairman for foreign relations, told RIA Novosti.
He noted that regarding relations with Moscow, the opposition will take into account both the longstanding historical relations between the two countries, and Türkiye's NATO membership. He also noted that Ankara will continue being a mediator between Russia and Ukraine.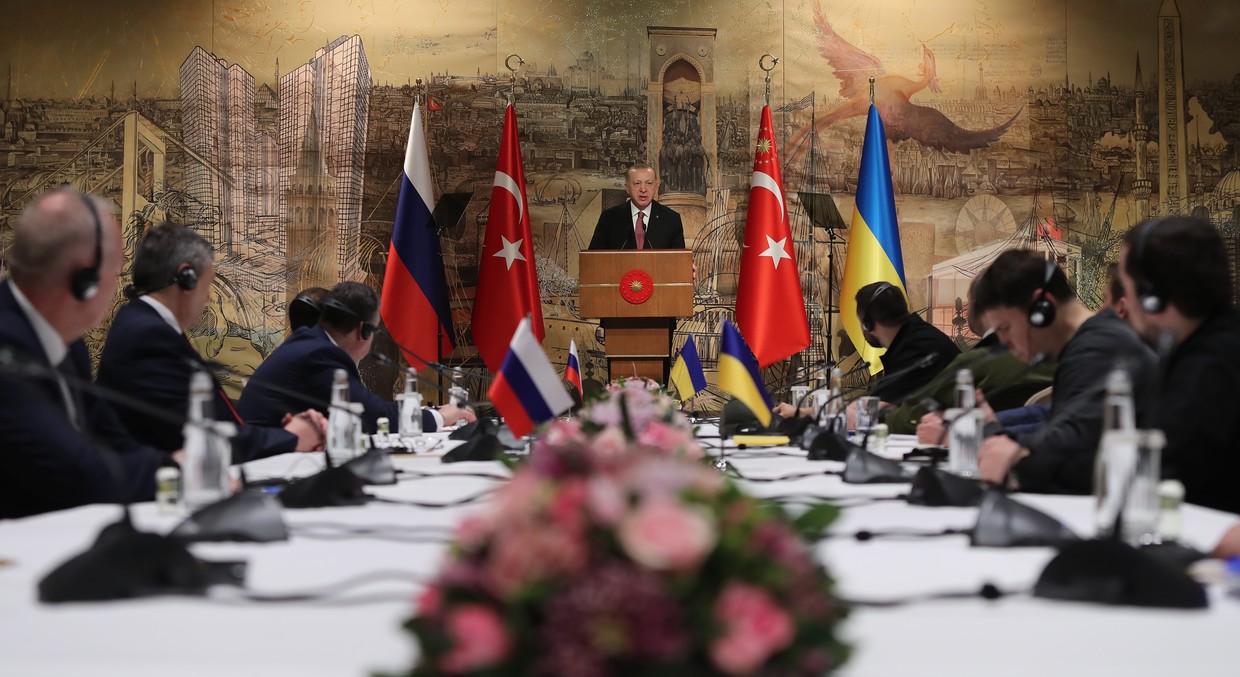 Addressing an expert meeting in Moscow, Kilicdaroglu named the end of the Ukrainian conflict and the continuation of the grain deal as his priority if he wins on May 14. He also noted that healthy relations with Russia are in the interests of Türkiye.
"I would like to comment on media reports saying that Turkish-Russian relations will take a different course during my presidency and the coming to power of The Nation Alliance. Our government will always defend the interests of Türkiye. And it is in Türkiye's interests to keep Turkish-Russian relations healthy and dignified," he said.
Kilicdaroglu's statements indicate that he does not approve of anti-Russian views. "How will our government develop Turkish-Russian relations? With predictability, dignity, and respect," Kilicdaroglu said.
He described cooperation between Türkiye and Russia as an essential part of regional stability and expressed confidence that the two countries will be able to strengthen and develop cooperation in many areas, especially in the fight against terrorism.
The opposition candidate also recalled the Russian Su-24 fighter jet which Türkiye shot down in 2015, and the shocking murder of Russian Ambassador Andrey Karlov in Ankara in 2016. As Kilicdaroglu noted, these events demonstrate the fragile state of Turkish-Russian relations, which are prone to crises because the current Turkish administration "is guided by personal interests, and ignores principles and institutions."
"Türkiye's poor leadership and unpredictability also negatively affect economic relations between us. Even with the volume of our trade reaching $70 billion, there is a significant deficit that is detrimental to our country. It is quite possible to change this and stabilize our economic relations by finding a mutually beneficial balance," Kilicdaroglu said.
As Semenov noted in a conversation with RT, the opposition candidate's pro-Western course does not mean that the Russian-Turkish agreements concluded under Erdogan will be undone.
"This cooperation is beneficial for Türkiye and in some aspects it will certainly be preserved. But stricter measures may also be imposed. For example, Türkiye may provide more military aid to Kiev and may heed those who want it to cease being a hub for evading anti-Russian sanctions. But Ankara itself isn't likely to impose sanctions against Russia, even if Kilicdaroglu comes to power," the expert said.
You can share this story on social media: