Cash App founder Bob Lee murdered – media
The tech executive had previously helped lead the Google team that launched Android and served as CTO at payment company Square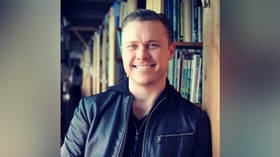 Bob Lee, the creator of Cash App and former CTO at Jack Dorsey's payment company Square, was killed in a stabbing in San Francisco, California on Tuesday, according to multiple sources.
On the morning of April 4 at 2:35 am, the San Francisco Police Department (SFPD) responded to a report of a stabbing in the city's SoMa district. According to the report on the SFPD's website, officers arrived at the scene to find a 43-year-old male victim suffering from apparent stab wounds.
Officers rendered first aid to the man, who was transported to a local hospital with life-threatening injuries. However, the victim succumbed to his injuries, the SFPD reported, noting that the department is investigating the incident as a homicide.
Shortly after the incident, NBC Bay Area reported that the victim of the stabbing was Bob Lee. This was later confirmed by MobileCoin, where Lee was serving as chief products officer.
Before joining MobileCoine, Lee worked at Google, helping lead the team that developed the Android platformand working on developing the core library. He subsequently joined Jack Dorsey's payment company Square, later renamed as Block. Lee became the company's first CTO and created the now popular Cash App.
Lee, also known as 'Crazy Bob,' was also an investor in tech startups. According to his LinkedIn profile, he invested in companies such as SpaceX, Clubhouse, Tile, Figma, Faire, Orchid, Addressable, Netswitch and Found, among others.
Lee's sudden death came as a shock to the tech community. "It's real. Getting calls. Heartbreaking. Bob was instrumental to Square and Cash App. STL guy," Jack Dorsey, the CEO of Block, wrote.
"So sad to hear of @crazybob's untimely passing. I first met him in summer 2006 — he didn't care that I was only 14 and we talked tech / geeked out about programming. We remained connected over the years and he was an early supporter of Figma. It's so hard to believe he is gone," Figma CEO Dylan Field wrote on Twitter.
No arrests have yet been made, and the SFPD has yet to share any details about the murder case or any possible suspects.
You can share this story on social media: