WHO reveals 'staggering' infertility statistics
An estimated one in six people worldwide are unable to conceive, the organization says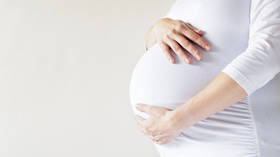 Infertility affects one in six people worldwide, the World Health Organization has revealed in a new report. While the WHO could not determine if infertility has increased or decreased, the report comes amid warnings of declining sperm counts worldwide.
Published on Tuesday, the report stated that as of 2022, 17.5% of the global population experienced infertility at some point in their lives. To arrive at that figure, WHO researchers analyzed more than 130 separate studies from 1990 to 2021, and found similar results across the world.
The average lifetime prevalence of infertility in high-income countries was 17.8%, compared to 16.5% in low- and middle-income countries.
"The report reveals an important truth: infertility does not discriminate," WHO Director-General Dr. Tedros Adhanom Ghebreyesus said in a statement. "The sheer proportion of people affected shows the need to widen access to fertility care and ensure this issue is no longer sidelined in health research and policy."
Dr. Pascale Allotey, director of the Sexual and Reproductive Health and Research Department at the WHO, described the findings as "staggering."
Infertility is defined by the WHO as an inability to conceive a child after one year of regular unprotected sex.
The study did not list any common factors behind the one-in-six figure. However, for both women and men, smoking, alcohol consumption, and obesity have all been linked to lower fertility. Age plays a role too, with women becoming less fertile from their mid-30s onwards, and male fertility falling from around 40.
The report also did not identify whether infertility rates have increased or decreased in the time period studied. However, a landmark study published last November found that male sperm counts have fallen by 62% in the last 50 years. Average sperm counts have dropped from 104 to 49 million per milliliter, just above the threshold of 40, below which infertility is likely.
Like the WHO's report, the sperm count study found similar results across different regions. Although it declined to speculate on what was causing the drop, other research has identified exposure to certain plastics and chemicals as the culprit, alongside the same dietary and lifestyle factors that cause infertility in both genders.
You can share this story on social media: