Musk reveals part of Twitter's algorithm
The SpaceX and Tesla chief has implemented wide-ranging changes to the platform since purchasing it last year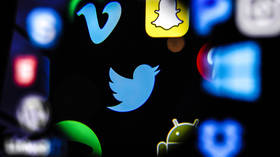 Twitter chief Elon Musk has provided users with a glimpse behind the scenes of Twitter's content distribution algorithm, as the social network's owner and CEO seeks to increase transparency in the social network.
In a blog post published on Friday, Twitter announced that it had released large swathes of the product's source code to the Github code-sharing platform, saying that under its role as the "town square of the internet" it has a responsibility to be open. This includes revealing the code for the recommendations algorithm which determines what users see on their personal feeds.
The move follows scrutiny from users and politicians alike about the type of content that social networks like Twitter deliver to their user base. It will also allow programmers opportunities to suggest improvements.
In a Friday tweet, Musk wrote that the release of Twitter's source code will allow third parties "to determine, with reasonable accuracy, what will probably be shown to users."
"No doubt, many embarrassing issues will be discovered, but we will fix them fast!" he added.
However, some of Twitter's more sensitive arrays of code will remain private – such as the algorithms which determine how advertisements are served to users, as well as code which serves user privacy and which prevents the distribution of child sexual imagery on the website.
Sections of Twitter's code were leaked to Github last week but were subsequently removed at the request of the social media giant. In a legal filing, Twitter petitioned the US District Court for the Northern District of California to order Github to disclose "all identifying information" on the user account which posted the leaked code. Source code to web platforms such as Twitter is considered to be intellectual property and could lead to charges of criminal copyright infringement.
Musk purchased Twitter in a $44 billion deal last October. Under his leadership, Twitter has implemented several changes such as the introduction of paid verification status. 'Legacy verification', which was previously free to high profile users to distinguish them from fraudulent or satirical accounts, is set to be removed on Saturday. Instead, users who request a blue check verification will be required to pay a monthly subscription.
You can share this story on social media: