EU state bans TikTok from government devices
Belgium's prime minister has announced that the Chinese-developed app will be barred from state employees' gadgets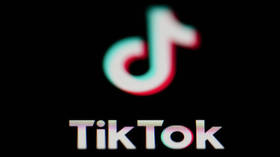 Belgian Prime Minister Alexander De Croo said on Friday that TikTok will be banned from government phones and devices, citing security concerns. It follows similar measures in the US, EU, and Canada.
The ban will be imposed next week and reevaluated after six months, De Croo said in a statement. Government employees will be allowed to use the app on their personal devices, but not on any devices "whose purchase, subscription or use are partly or fully paid for by the federal government."
Citing reports by the Belgian State Security Service and Centre for Cybersecurity, De Croo claimed that TikTok collects large amounts of user data, manipulates the information users are exposed to, and cooperates with Chinese spy agencies.
"We must not be naive," De Croo said. "TikTok is a Chinese company that today is obliged to cooperate with the Chinese intelligence services."
TikTok is owned by ByteDance, a Chinese company headquartered in Beijing. A spokesperson for TikTok said on Friday that user data is stored on servers outside of China, which the Chinese government has no access to. TikTok itself has headquarters in the US, Ireland, Singapore, and the UK.
De Croo's ban follows similar decisions across the Western World. In the US, the Biden administration ordered all federal agencies to ban the app from government-issued devices last month, while a similar ban was ordered in Canada. The European Union's three main institutions have also forbidden employees from using the app on work devices, as has the Danish Defense Ministry.
While TikTok insists that all user data is stored outside of China, it confirmed last year that its China-based staff could access this data remotely. In response to the recent bans, the company now assures US and European users that their data will be stored in Texas and Ireland respectively, and that it will allow a third-party European cybersecurity firm to monitor what data it transfers out of the EU.
The Chinese government has portrayed the US ban as an attempt by Washington to "suppress foreign companies."
You can share this story on social media: