Prominent 'influencer' found dismembered in refrigerator
Hong Kong model Abby Choi's murder led to three arrests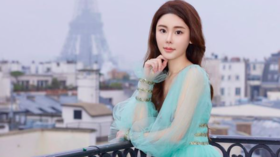 Authorities in Hong Kong have arrested three people for the murder and dismemberment of model Abby Choi after her legs were discovered in a refrigerator during a police search at a property in Lung Mei Village in the Tai Po district on Friday.
Initial investigations have determined that a financial dispute may have been the motive for the 28-year-old's murder. Police also indicated that they discovered strips of human tissue in pots of soup during the search, and that they have not yet located Choi's head, torso or hands.
The father, mother and elder brother of Choi's ex-husband have been arrested in connection with the murder. Police also disclosed that they have not been able to locate the victim's ex-husband, and alleged that the family had made attempts to mislead investigators.
"We believe the victim and her ex-husband's family had many financial disputes involving huge sums," superintendent Alan Chung said. "Someone was dissatisfied with how the victim handled her assets."
Chung added that Choi's remains were discovered in a flat which "was arranged by cold-blooded killers meticulously" and that various tools such as meat-grinders and chainsaws were found, as well as raincoats, gloves and masks.
The flat is believed to have been rented by her ex-husband's father several weeks ago, and was discovered unfurnished – with investigators adding it was likely rented as a location to dispose of Choi's body. Several of Choi's possessions, including her identity card and credit cards, were found at the property.
Choi, who just last week appeared on the digital cover of the prominent fashion magazine L'Officiel Monaco, was first reported missing on Wednesday after being last seen by her chauffeur, who is the brother of her ex-husband.
She had more than 90,000 followers on the Instagram social network, and was considered to be a socialite who regularly consorted with Hong Kong's elite.
You can share this story on social media: