Bestiality may be legalized in EU state
The practice would no longer be considered a criminal offense, according to proposed amendment to Spain's Penal Code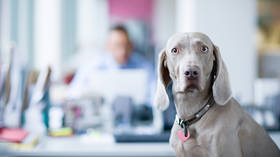 Zoophilia in Spain may soon become decriminalized after lawmakers finalized the draft of a new Penal Code amendment on Monday. The legislation is part of an Animal Welfare bill that was approved by the lower house of the Spanish parliament earlier this month and is now awaiting final approval in the Senate.
The bill was initially introduced and pushed through by Spain's Social Rights Minister Ione Belarra, who has promoted it as seeking to protect the well-being of animals, regardless of whether they are pets or wild animals.
The amendment seeks to introduce several changes to the Spanish Penal Code, which, as of 2015, has treated bestiality as a form of abuse, and suggested a three-month to one-year prison sentence for causing "injuries that seriously impair" the health of animals or for "subjecting them to sexual exploitation."
If the Penal Code reform is approved, the previous article would be deleted and replaced by a new one titled "crimes against animals." The new law would only introduce punishments to animal owners who "by any means or procedure, including acts of a sexual nature" cause an animal an injury that "requires veterinary treatment to restore its health."
Belarra's Animal Welfare bill would also introduce prison sentences and hefty fines of up to €50,000 ($53,400) for killing a rat at home, and a penalty of up to €200,000 ($213,800) for owners of female dogs that become pregnant if they are not registered as breeders.
The Animal Welfare Law would also ban the sale of puppies and kittens in pet stores, the keeping of dogs and cats in confined spaces, and would prohibit keeping certain animals as pets altogether.
These include spiders, birds not native to Spain such as parakeets and lovebirds, hedgehogs, turtles, lizards, snakes and chameleons. The list of permitted animals also doesn't yet include rabbits, guinea pigs, chinchillas, mice and hamsters.
Zoos and dolphinariums would also be converted into centers for the recovery of native species and the use of wild animals in circuses or other cultural performances would be banned. Notably, the bill does not make any mention of bullfighting, which the Spanish government believes should be addressed separately as a cornerstone of Spanish culture.
You can share this story on social media: