Investigators claim Israeli group meddling in elections worldwide
'Team Jorge' reportedly deployed thousands of bots to shift public opinion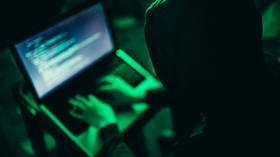 A secretive Israeli group allegedly manipulated more than 30 elections worldwide using hacking and state-of-the art disinformation techniques, according to an investigation conducted by an international consortium of journalists.
Several media outlets, including the Guardian, Le Monde, ZDF, Der Spiegel and El Pais looked into a team of contractors known as 'Team Jorge', run by Tal Hanan, a 50-year-old former Israeli secret services operative. The latter has denied any wrongdoing.
To expose the group's alleged clandestine operations, the reporters passed themselves as prospective clients while covertly recording several hours of footage inside the meetings with the unit's members. Hanan allegedly told reporters that his services could be used by both private companies and intelligence agencies, with operations taking place in Europe and Africa, as well as in North, Central and South America.
In a video clip released by The Guardian on Wednesday, Hanan himself appears to boast that his group has completed "33 presidential-level campaigns … 27 of which were successful." He also reportedly said that he took part in two "major projects" in the US, adding that he does not engage directly in the nation's politics.
According to the investigation, 'Team Jorge' would charge their clients between €6 and €15 million ($6.4–16 million) to interfere in elections.
During the meetings, the team reportedly demonstrated their methods for swaying elections, which included cyber hacking and special operations.
The key tool in the group's arsenal, however, appears to be a software package called Advanced Impact Media Solutions, or Aims. With its help, the group is believed to be controlling some 30,000 sophisticated bots on various social media platforms.
The team also reportedly claimed that it had planted the required information in legitimate new outlets. Against this backdrop, French BFM TV Channel suspended one of its anchors, Rachid M'Barki, after undercover journalists were reportedly told by one of 'Team Jorge' members that the group was behind one report broadcasted by the outlet.
M'Barki himself told Politico that he "used information that [he] received from sources" and that "they did not necessarily follow the usual editorial process."
You can share this story on social media: