Museum explains why it's removing Chinese cameras
A local senator has deemed the foreign-made devices a 'national security' risk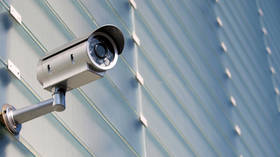 The Australian War Memorial in Canberra is taking down security cameras made in China as a precaution, the museum chair said on Wednesday. This comes during a rise in suspicion of PRC-made electronics in Australia.
The institution will be removing all security cameras made by Hikvision, a Hangzhou-based state-owned manufacturer of CCTV surveillance devices. "It's not because we've had any notice of anything untoward but it's an abundance of caution," the newly-appointed Australian War Memorial chair Kim Beazley told the Canberra Times. The museum will gradually take down the eleven Chinese-made cameras throughout the year, stating that the Hikvision models made up a small fraction of the 200 other cameras and were not filming any "significant historical exhibits."
Australian opposition senator and Shadow Minister for Cyber Security and Countering Foreign Interference James Paterson welcomed the decision. "A Chinese government-linked surveillance company has no place on the grounds of our most sacred monument to Australians who fought and died for freedom," Paterson told the Canberra Times. The politician added when speaking to ABC TV that he was working on a "full audit" of the government's departments and agencies to assess exposure to possible surveillance by Beijing. Paterson is certain that Chinese-made cameras pose "national security risks."
Hikvision has yet to comment on the decision by the Australian museum, but it denied similar "spying" accusations from the UK in November. In a statement to news agencies, the company guaranteed that it had no visibility into end users' video data nor did it store or sell it.
Similarly, Australia's National Disability Insurance Agency (NDIA) decided to remove all cameras made by Chinese company Dahua from their head office in Geelong, Victoria, according to reports by the Daily Telegraph.
Beijing has also yet to comment on the matter. When faced with these kinds of accusations from the US over Dahua and Hikvision in the past, Beijing denied that the companies were being used for spying.
Australia has previously expressed suspicion towards Chinese electronics, when Canberra barred international tech giant Huawei and ZTE from creating a 5G communication network in the country in 2018. Beijing's ambassador, Cheng Jingye, described the measure as politically-motivated discrimination against a Chinese company.
This development comes as Washington, London, and Canberra signed the AUKUS security pact in 2021, with the proclaimed goal of "sustaining peace and stability" in the region by acquiring nuclear-powered submarines for the Royal Australian Navy. Chinese Defense Ministry spokesman Colonel Tan Kefei slammed the agreement in December, calling it a source of nuclear proliferation as the US was "vigorously" deploying nukes in the region in December. He added that Washington needed to "abandon the Cold War mentality."
You can share this story on social media: