British authorities withhold Chelsea proceeds from Roman Abramovich
The Russian national ultimately sold the football club for over $3 billion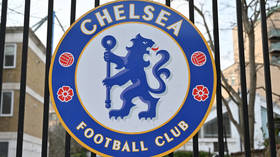 The British government has announced that it will give the $3.2 billion proceeds from the sale of Chelsea Football Club by Roman Abramovich to a consortium led by Todd Boehly, to charities of their choice. Abramovich was forced to sell the club after the UK government issued a raft of sanctions following the beginning of Russia's operation in Ukraine.
Liz Truss, the UK's short-lived prime minister, announced that the government would seize frozen Russian assets in the UK and redistribute them to victims of Russia's military operation. She also stated that the UK would never remove the sanctions on Abramovich.
According to media reports, Abramovich has been excluded from any discussions on donating the funds, while the authorities have stated that he will be barred from any involvement in the disbursement of funds. This will be the first attempt by the UK authorities to ultimately confiscate and redistribute sanctioned assets.
Details are yet to be released regarding the foundation that is due to receive the $3.2 billion.
You can share this story on social media: