Bavaria outlines consequences of Russian gas ban
Markus Söder has warned an immediate embargo on Russian gas would also lead to "mass unemployment" and "social decline"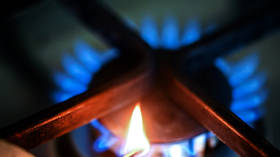 Germany would face "mass unemployment, social decline and democratic upheaval" should it stop buying Russian gas overnight, Bavaria's top official has warned.
In an interview with The Westdeutsche Allgemeine Zeitung (WAZ) newspaper published on Sunday, Minister-President Markus Söder said that Germany already "stood on the brink of social and economic overload," with "galloping inflation" in evidence even before the military conflict in Ukraine broke out. The politician cited "energy and food prices" which were already a "true burden for many families," calling for the middle class to be saved from being sucked into an "undertow of decline."
According to Söder, "if we now stop gas from Russia overnight, then we will experience mass unemployment, social decline and democratic upheaval." He advised the powers that be in Berlin to "act with foresight and not in a mad rush."
The minister-president called instead for more weapons deliveries to Kiev. Söder criticized the German government for having been "too bureaucratic" as well as its failure to obtain enough military equipment. The Bavarian politician said that he wanted Germany to "deliver the best weapons and to catch up with our NATO partners."
Söder admitted that while Germany was striving to become independent from Russian energy, the country could simply not afford to phase out gas in the short term, like in the case of oil and coal.
Apart from US liquefied natural gas, which, according to the official, "is of course more expensive than the Russian gas," Söder also named the development of oil and gas deposits in Germany and across Europe as one of the viable substitutes.
When asked whether that would mean the use of fracking technology, which the reporter described as "hazardous to the environment and human health – and that is banned in Germany," the Bavarian leader called for an unbiased examination of "what is acceptable and sensible." He proceeded to argue that "bans could be lifted," adding that it was German elected officials' "constitutional duty to consider all options in such exceptional times of crisis."
"The Americans have made themselves completely independent from the Middle East through fracking," Söder noted.
However, in the Bavarian politician's eyes, letting Germany's nuclear power plants run longer than initially intended would be "much more important" in this respect. He criticized the German government's decision to decommission the three remaining nuclear power plants by the end of last year, describing it as an "ideological mistake."
Söder took issue with the current economy minister, Robert Habeck's assessment that it was unsafe to keep the old reactors running in their present condition, claiming that from what he had heard from experts in the field the continued operation of those nuclear facilities posed no threat.
"If we want to painlessly make the German economy independent from Russian energy, then we sadly need nuclear power for a while as a bridge," Söder insisted.
The Bavarian politician stressed that in addition to the said alternative sources of energy, yet more emphasis was currently being placed on "solar, water but also on wind" power.
You can share this story on social media: