London records worst year for teen homicides
2021 has been the worst year on record for teenage killings in the UK capital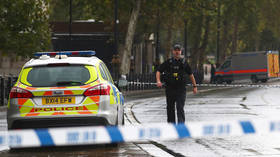 London recorded 30 teenage homicides in 2021, surpassing the previous peak of 29 which was seen in 2008. A 15-year-old and a 16-year-old died within an hour of each other on Thursday.
On Thursday evening, a 16-year-old boy died after being stabbed in Hillingdon, West London. His death came less than an hour after a 15-year-old boy was also found fatally wounded in Ashburton Park, Croydon. Both received treatment from paramedics but died at the scene.
The two deaths mean that 2021 was the worst year for teenage homicides since records began. The previous peak was in 2008, when 29 teenagers lost their lives in London.
The majority of the deaths in 2021 were a result of knife crime, although three died from gun shots and one lost their life to apparent arson. All of the 30 victims appear to be young men, the youngest being just 14.
Of the 28 murdered teenagers identified, 27 were from ethnic minority backgrounds. The two young men who lost their lives on Thursday are yet to be identified.
Speaking on Thursday following the death of the boy in Croydon, Met Police Commander Alex Murray said he was "deeply saddened by every single homicide this year, and greatly concerned by those that have been teenage killings."
In a statement, Mayor of London Sadiq Khan said he was "investing record amounts in policing to put more officers on the streets," noting that the safety of Londoners "will always be my number one priority."
You can share this story on social media: