Israeli police 'neutralize' assailant who stabbed two in East Jerusalem (GRAPHIC VIDEO)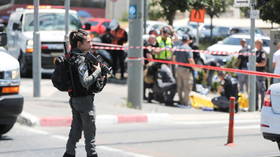 Israeli police have shot dead a knife-wielding attacker who stabbed two people in an area of East Jerusalem that has been a focal point of protests and clashes between Palestinians and law enforcement in recent weeks.
Israeli police said in a tweet on Monday that a terrorist arrived at a rail station, pulled out a knife and wounded two people. "Police officers who were on the scene responded quickly, fired at the attacker – and neutralized him," the post reads.

The assailant injured two men in their 20s during the attack, one seriously and one moderately, according to Israel's Magen David Adom ambulance service.
A widely circulated video appears to show one of the victims wearing an Israeli military uniform. In the graphic video, the man can be seen kneeling with a knife in his back while medics treat him.
WARNING: GRAPHIC VIDEO
🔴 Video from the scene of today's stabbing attack in JerusalemPraying for the recovery of the soldier injured in this attack. 🙏 pic.twitter.com/kJjY7v51Ax

— Inbar Cohen (@InbarCohen13) May 24, 2021
The incident took place near the Sheikh Jarrah neighborhood of East Jerusalem, where the possible eviction of Palestinian families was a flashpoint for mass protests that sparked the 11-day war between Israel and Gaza militants.
Images published by Reuters appear to show the assailant motionless on the side of the road while surrounded by medics and security personnel. Israeli security forces have been deployed to the area and can be seen standing on guard.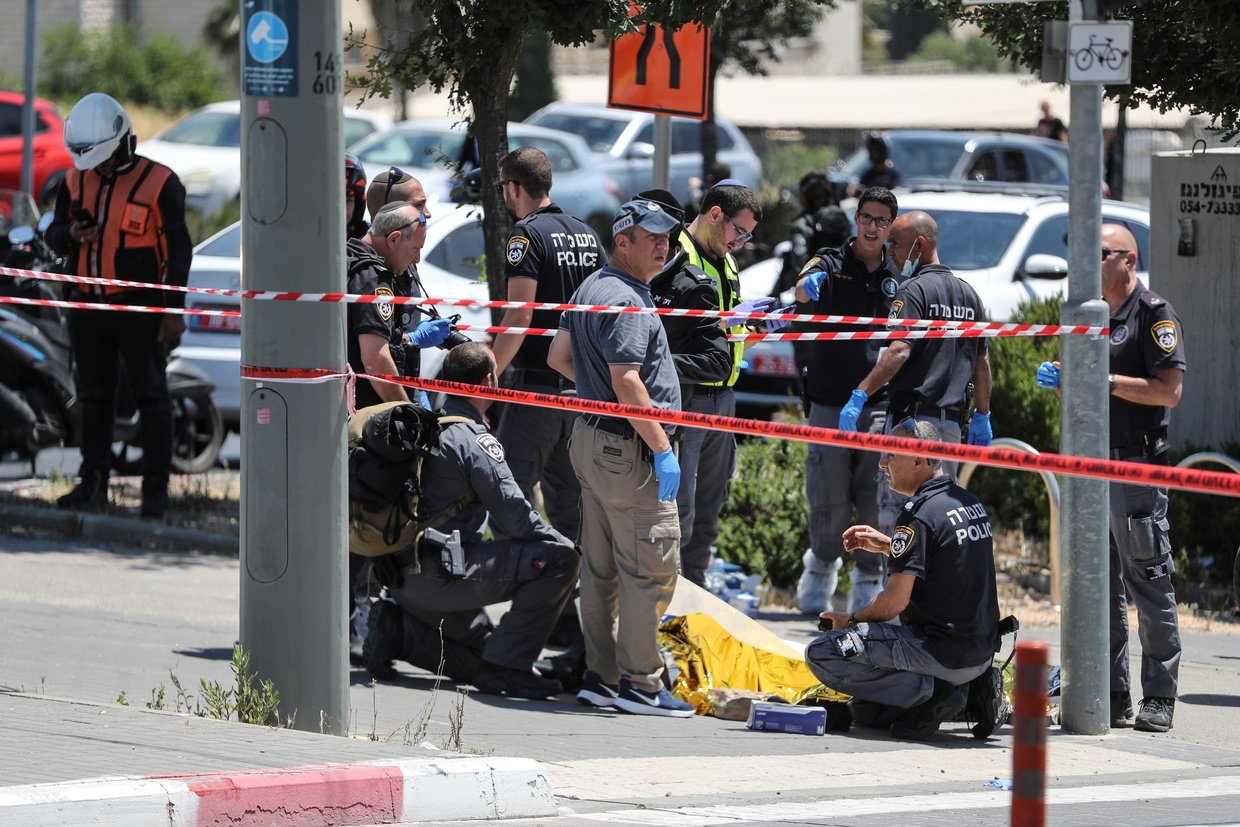 A ceasefire between Hamas and Israel, mediated by Egypt, has held for four days but tensions remain high in East Jerusalem. On Friday, violent clashes erupted at Al-Aqsa mosque, just hours after the ceasefire was agreed.
Think your friends would be interested? Share this story!
You can share this story on social media: