Germany turns away 5,000 people at borders with Czech Republic & Austria, doesn't rule out Covid-19 checks on France frontier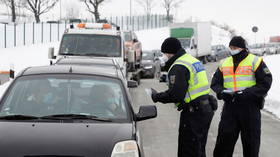 Germany has turned back 5,000 people at its borders with the Czech Republic and Austria after introducing tighter Covid-19 controls, as Berlin says anyone trying to enter from France could face checks too.
On Sunday, Germany began restricting entry on its frontiers with the Czech Republic and Austria, limiting entry to German citizens and residents, truck drivers, emergency workers and some others to try and prevent the spread of highly transmissible coronavirus variants. All had to supply a negative Covid-19 test.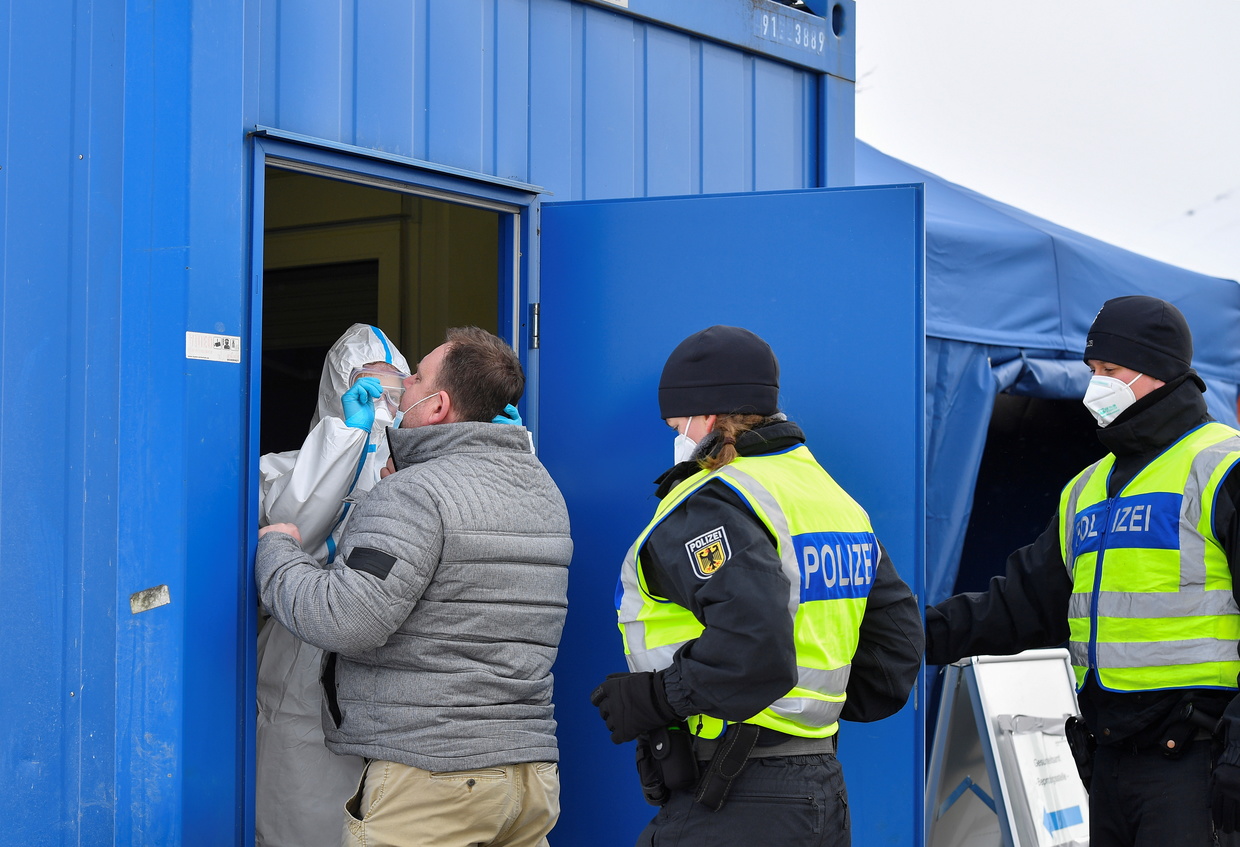 A spokesman for Germany's Interior Ministry said federal police had checked about 10,000 trying to cross and some 5,000 had been turned back.
Berlin said Monday it did not rule out having to introduce similar measures on frontier crossings with France.
Steffen Seibert, the spokesman for Chancellor Angela Merkel, said Germany needed "to do everything to prevent more aggressive mutations of the virus spreading quickly in Germany as they have elsewhere."
Also on rt.com
Heathrow warns of 'significant gaps' in UK govt hotel quarantine plan, two days before launch of new border restrictions
Czech television reported Monday that in some places, queues of vehicles were backed up for 20km from the German border.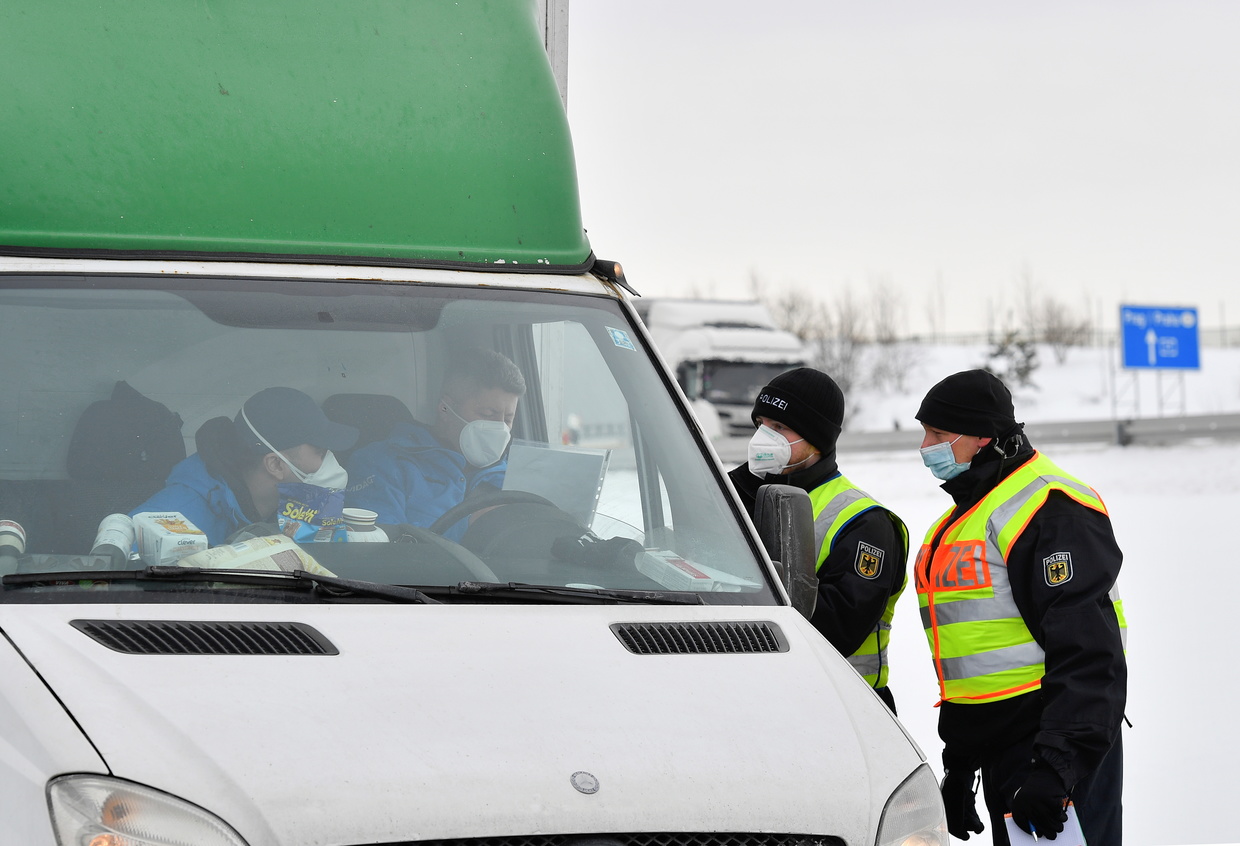 French European Affairs Minister Clement Beaune had earlier urged Germany not to close its borders with France, saying Paris would "do everything to avoid an uncoordinated decision and a nasty surprise."
The border checks have also been strongly criticized by Austria.
Like this story? Share it with a friend!
You can share this story on social media: