Gunman takes commuters hostage on bus in Ukraine, claiming he rigged it with explosives (PHOTOS)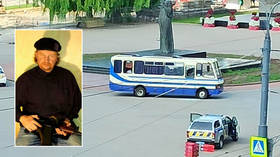 Police and a SWAT team were called in after a man took people hostage on a bus in the city of Lutsk in western Ukraine. The perpetrator claims he has rigged the bus with explosives and planted a bomb in the city.
The suspect is armed and is claiming to have "many explosives," the Prosecutor General's Office said. Around 20 people are believed to be trapped on the bus.
The gunman is also alleging he has placed a bomb somewhere in the city and has the ability to detonate it remotely, officials reported.
⚡️ Новые кадры с места захвата заложников в центре Луцка на западе Украины.Полиция подтверждает, что это не учения. В районе места ЧП слышна стрельба.По предварительным данным, в заложниках у неизвестного 20 человек. Никаких требований он пока не выдвигал pic.twitter.com/esBCCd9WD4

— RT на русском (@RT_russian) July 21, 2020
The perpetrator earlier fired several shots from inside the vehicle, but no casualties have so far been reported.
The officers have cordoned off the immediate area, in the city center, and negotiations are underway.
Police have told reporters that the suspect had published a post on social media that criticized the authorities, the officers said.
They also cited a report that indicated "the terrorist" had been treated for mental illness in the past.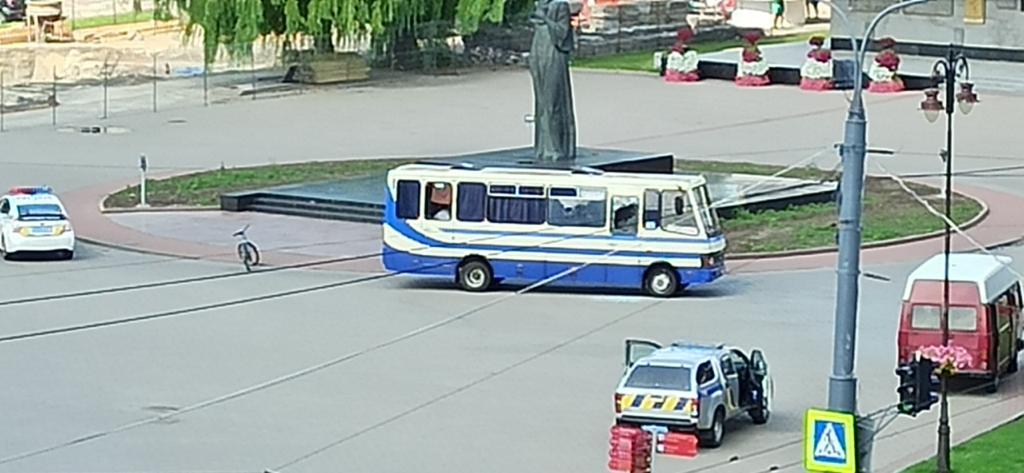 Deputy Interior Minister Anton Herashchenko revealed that the suspect is a man named Maksim Krivosh, 44. According to the minister, Krivosh spent around 10 years in prison after being convicted of several crimes, including robbery, extortion, fraud, and possession of illegal firearms.
Heraschchenko posted a photo of the suspect posing with a rifle and ammunition.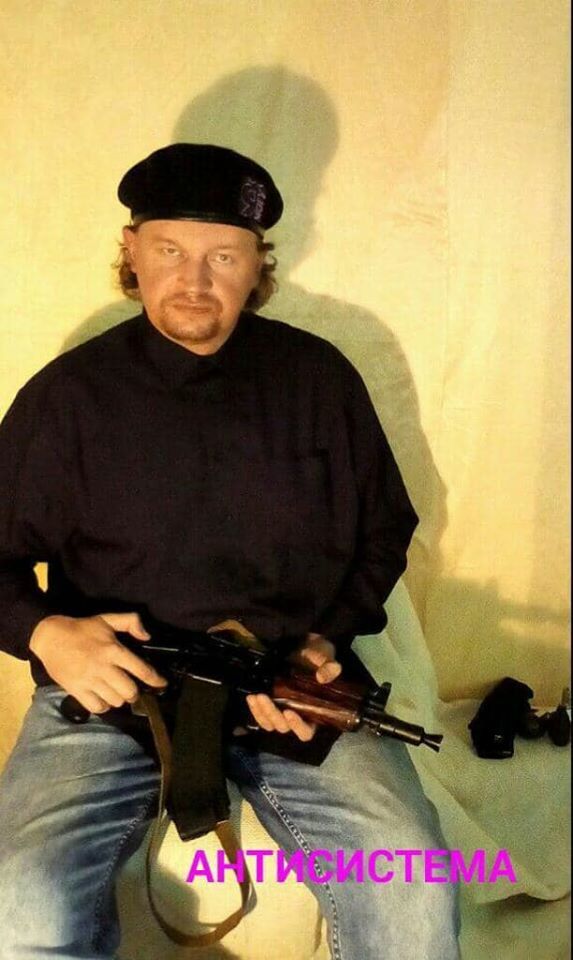 Heraschchenko previously said that the suspect called the police on Tuesday, introducing himself as Maksim Plokhoy. An account on social media under that name contains the same photo with the suspect posing with a weapon.
The account also contains a demand for several top Ukrainian officials and religious leaders to film videos, proclaiming themselves "terrorists under law." Another demand listed on the account is for President Volodymyr Zelensky to make a video address about the "2005 film Earthlings." It is apparently a reference to a 2005 animal rights documentary of the same name.
The suspect reportedly authored a book under the pen name Maksim Plokhoy ('The Bad'). Titled 'Philosophy of a Criminal,' it was published by a local publisher. The book is said to describe his experience behind bars and thoughts on how criminals think. Ukrainian Channel 24 quoted a passage from the book as saying: "You can kill me but you cannot rehabilitate me… The only thing I cannot do is not be a criminal."
Think your friends would be interested? Share this story!
You can share this story on social media: