Paris tourist trap drowned in fake blood by environmental activists
The steps of the Trocadero in Paris were drowned in fake blood on Sunday as environmental activists called for a stop to the "sixth mass extinction" of the Earth's species as shocked tourists watched.
Members of the Extinction Rebellion campaign group spilled around 300 liters of fake blood on the steps opposite the Eiffel Tower and rolled around in the liquid. A number of protesters held banners up as the group observed a few minutes silence.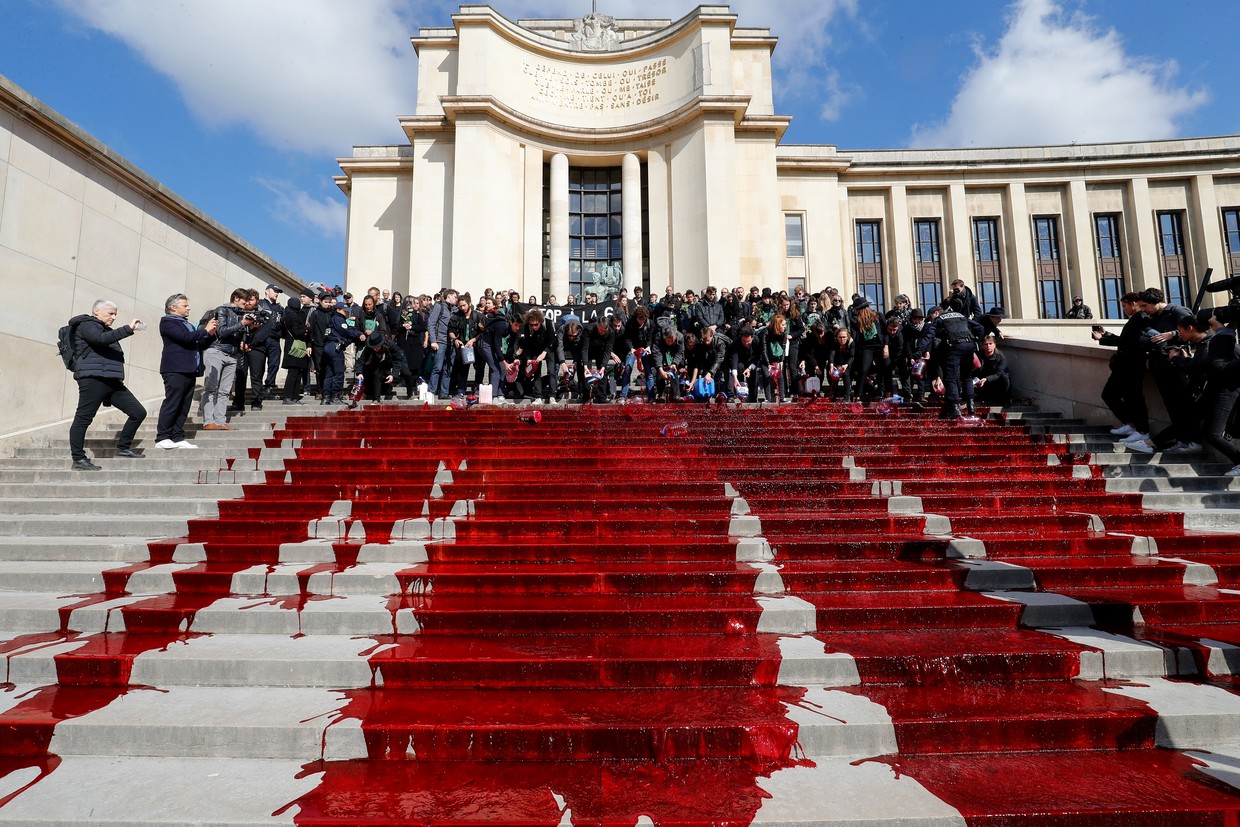 They then began to clean the steps of the blood-like liquid, which was made from a mix of food coloring and cornflour.
The United Nations warned last week that one million of Earth's estimated eight million species are at risk of extinction.
Extinction Rebellion was set up by academics in the UK last year and quickly grew to a global movement. It organizes protests to draw attention to the threat to the climate, to call for a reduction of greenhouse emissions and to stop biodiversity loss.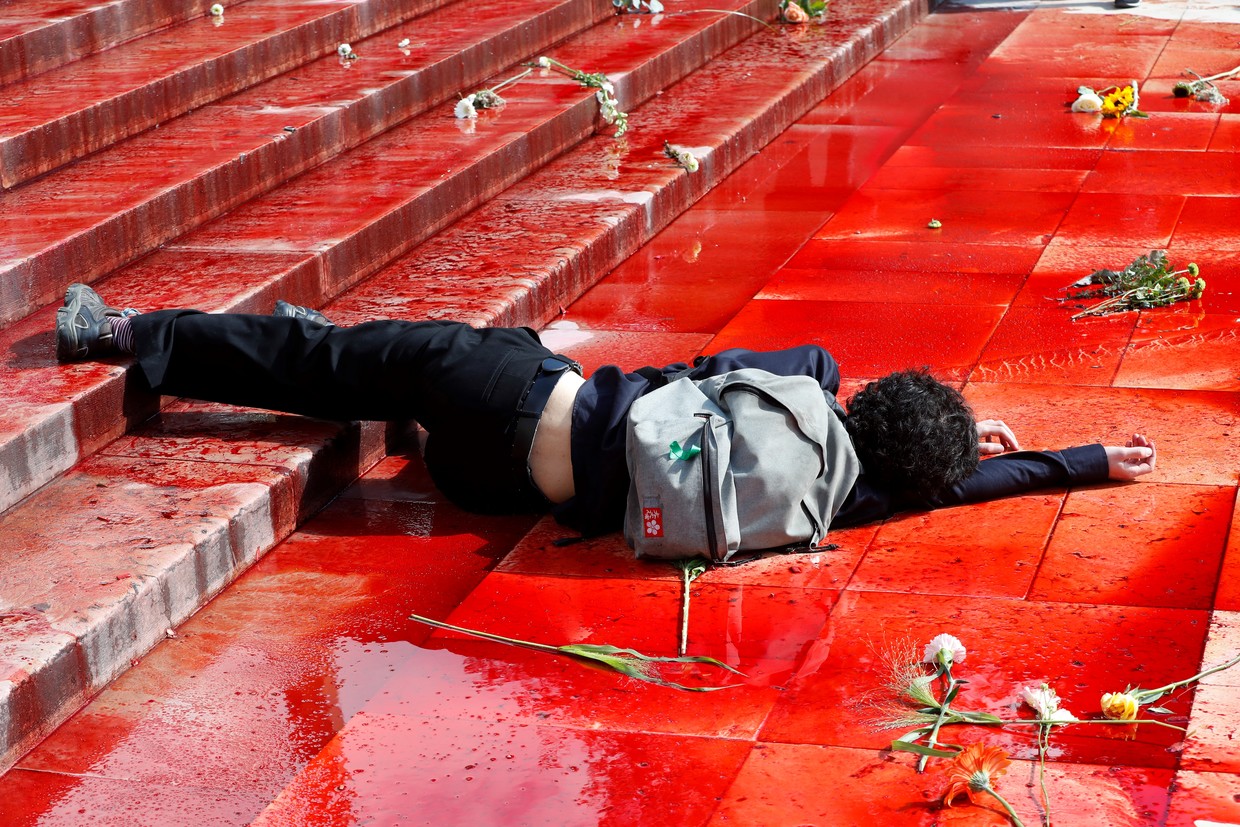 Six Extinction Rebellion activists were detained in Bordeaux, France for putting a banner on the scaffolding of the Chamber of Commerce and Industry that read, 'Chirac come back,' a reference to former French President Jacques Chirac who supported protecting the environment.
Like this story? Share it with a friend!
You can share this story on social media: