'No obligations': Polish nationalists march against Holocaust compensation law (PHOTOS)
Hundreds of people marched to the US Embassy in Warsaw as part of a demonstration against US pressure on Poland to compensate Jews who lost property during the Holocaust. The rally has sparked accusations of anti-Semitism.
Nationalist and far-right backers gathered at Polish Prime Minister Mateusz Morawiecki's office on Saturday, where they rallied against US legislation S. 447, also known as the Justice for Uncompensated Survivors Today (JUST) Act. It was signed into law last year and requires the State Department to monitor the restitution of property seized during the Holocaust in dozens of countries.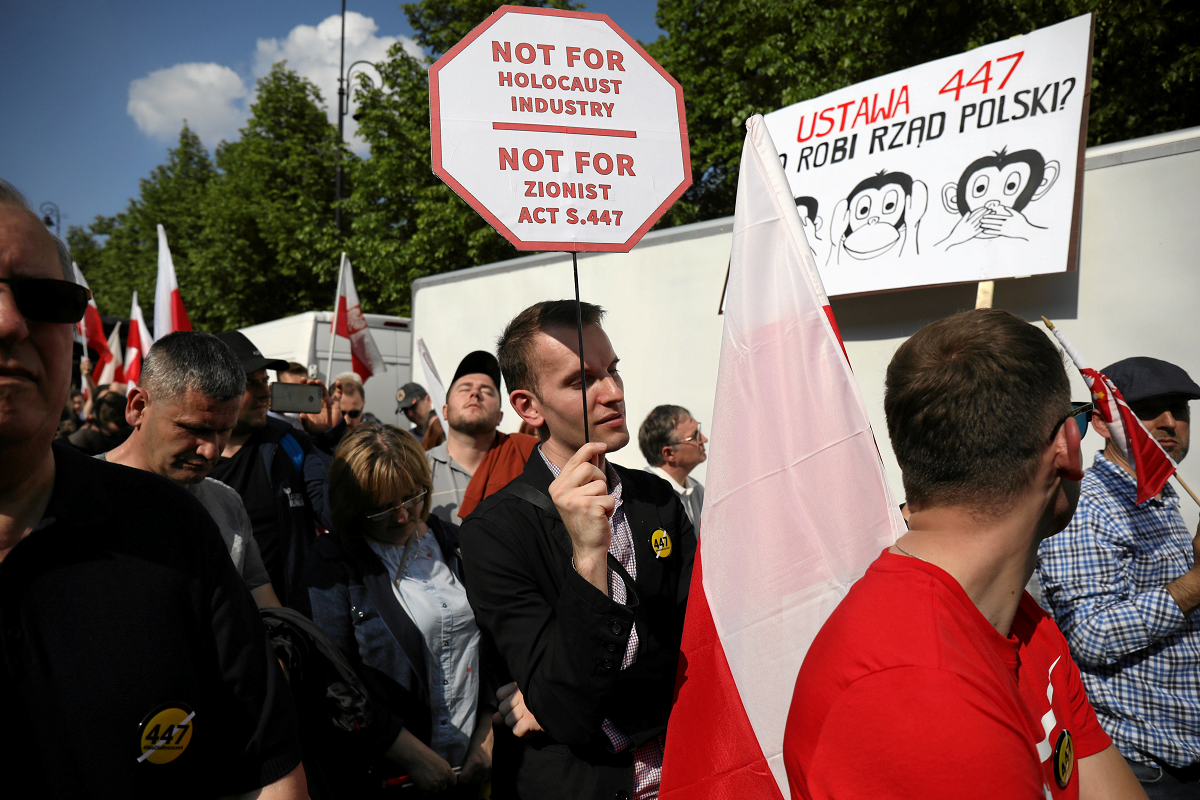 Morawiecki expressed support for the protesters, arguing that it was Poles who deserve to be compensated for Nazi crimes. The demonstrators, many holding signs and shouting slogans, then marched on the US Embassy in Warsaw.
People were seen carrying banners with slogans such as "Poland has no obligations" and shouting, "This is Poland, not Polin," using the Hebrew word for Poland.
Opponents of a compensation law insist that it would inflict serious damage on the country's economy, and claim that Poland itself has never been adequately compensated by Germany for Nazi crimes. Far-right groups claim that Act 447 could force Poland to pay upwards of US$300 billion in compensation.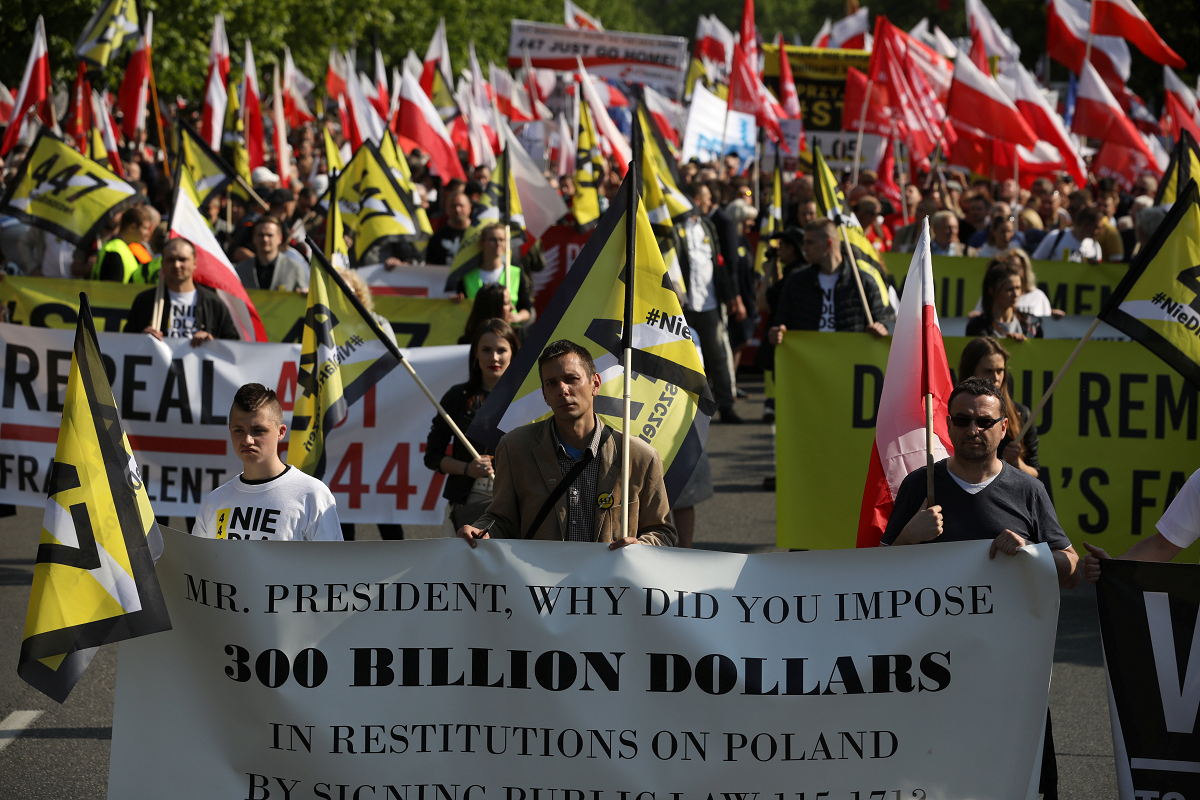 The demonstration has been painted by many as openly anti-Semitic, with some even describing the event as one of the largest anti-Jewish gatherings in recent memory.
Rafal Pankowski, the head of anti-hate group Never Again, told AP that the rally was "probably the biggest openly anti-Jewish street demonstration in Europe in recent years."
Also on rt.com
Poland won't engage with Israeli politicians who 'insult' the country – Deputy FM
The US State Department's new envoy on anti-Semitism, Elan Carr, was recently in Warsaw, where he emphasized that the US only wants Poland to fulfil a non-binding commitment it made in 2009 to take action on compensating Holocaust victims. He also stated that Washington recognizes Poland as a victim of Nazi occupation.
Right-wing groups have seen a surge in popularity in Poland, which continues to lock horns with the European Union on issues ranging from environmental protection to judicial reform.
Also on rt.com
'How to spot a Jew': Front-page headline in Polish paper openly sold in parliament sparks fury
Like this story? Share it with a friend!
You can share this story on social media: