Brazil is run by US 'lackeys' and 'lunatics' – ex-president Lula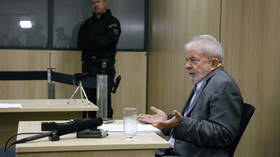 Former Brazilian president Luiz Inacio Lula da Silva has launched a blistering attack on the current leadership of the South American country, saying they are a "bunch of lunatics" and United States "lackeys."
Lula, who led Brazil from 2003 until 2011, made the extraordinary comments in his first interview since being jailed on corruption charges last year. The 73-year-old was forbidden from speaking to the media until Friday, when two Brazilian journalists visited him in prison after winning a protracted legal battle.
Current president Jair Bolsonaro's close ties with the United States is clearly a source of much dismay for the former leader, who was leading in the polls during last year's election before being barred from running due to the corruption charges, which he has repeatedly disputed.
"I've never seen a [Brazilian] president salute the American flag. I've never seen a president go around saying, 'I love the United States, I love it!'" he said. "You should love your mother, you should love your country. What's all this about loving the United States?
"Does anyone really think the US is going to favor Brazil?" he asked. "Americans think of themselves first, second, third, fourth, fifth – and if there's any time left over, they think about Americans. And these Brazilian lackeys go around thinking the Americans will do anything for us."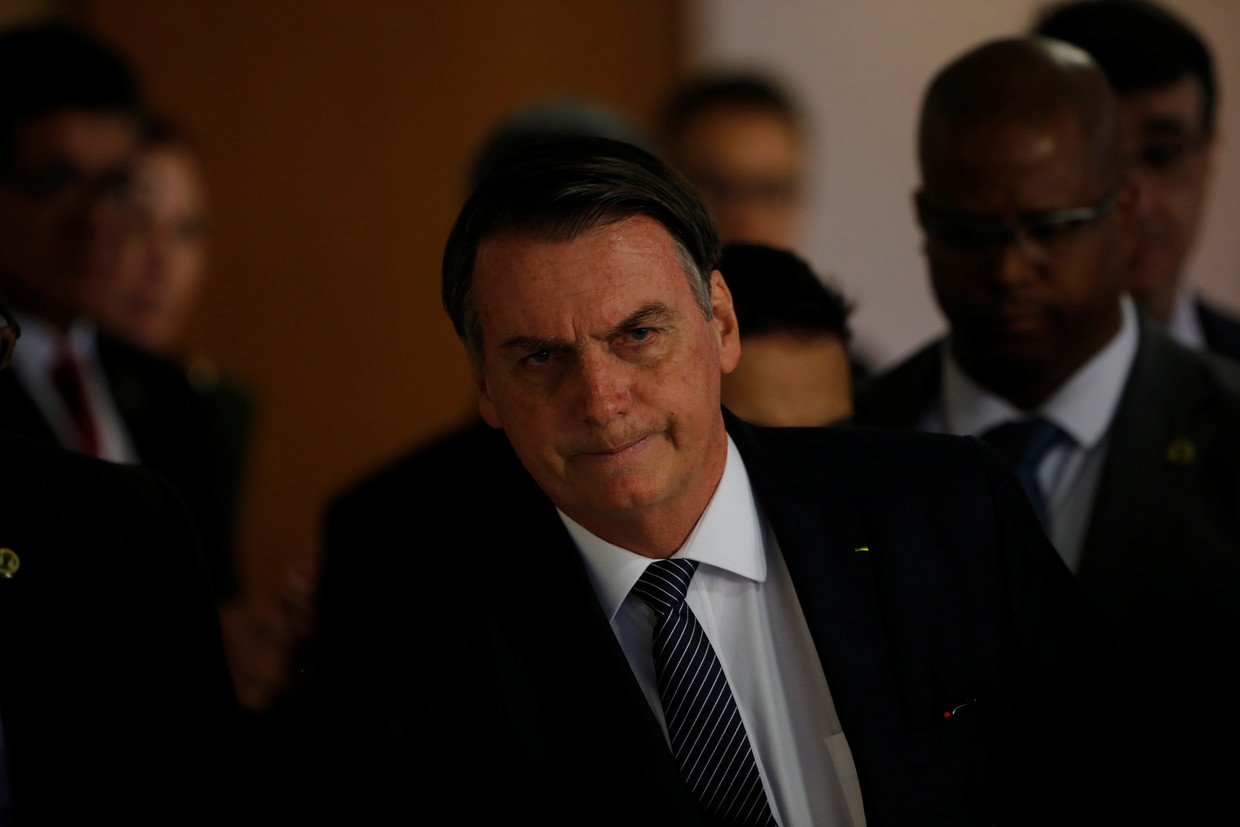 Bolsonaro has long spoken of his admiration for US President Donald Trump and the American way of life. During a trip to Washington DC last month, he praised Trump for changing the US in a way that he said he hopes to change Brazil.
Trump responded to the flattery by telling Bolsonaro that he will possibly support a push to make Brazil "maybe a NATO ally." The Brazilian president also managed to squeeze a visit to the CIA's headquarters into his US trip.
Also on rt.com
Nostalgia for coups past? Brazil's Bolsonaro visits CIA before Trump on first US trip
During the lengthy interview, Lula also criticized Bolsonaro's hardline views which he said have diminished Brazil's status as an emerging world power. "I was the only president who was invited to all the G8 meetings… Brazil was very important in the G20," he said. "All this has fallen apart."
Lula urged Brazilians to partake in a period of "self-reflection" in the aftermath of last year's divisive election. "What we can't have is this country being run governed by a bunch of lunatics. The country doesn't deserve this and above all the people do not deserve this."
Like this story? Share it with a friend!
You can share this story on social media: