India shows wreckage of US-made MISSILE used by Pakistan to hit its jet (PHOTOS, VIDEO)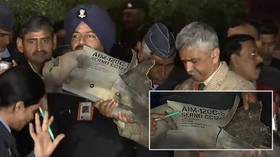 The Indian Air force (IAF) has shown off the wreckage of a US-made missile, which it says "conclusively proves" Pakistani jets attacked Indian military bases. Pakistan had previously denied sending its warplanes.
IAF Air Vice Marshall RGK Kapoor told reporters, at a press conference on Thursday, that an Indian MiG-21 Bison shot down a Pakistani Air Force (PAF) F-16 one day earlier. The F-16 was one of several that attacked Indian military bases, Kapoor said.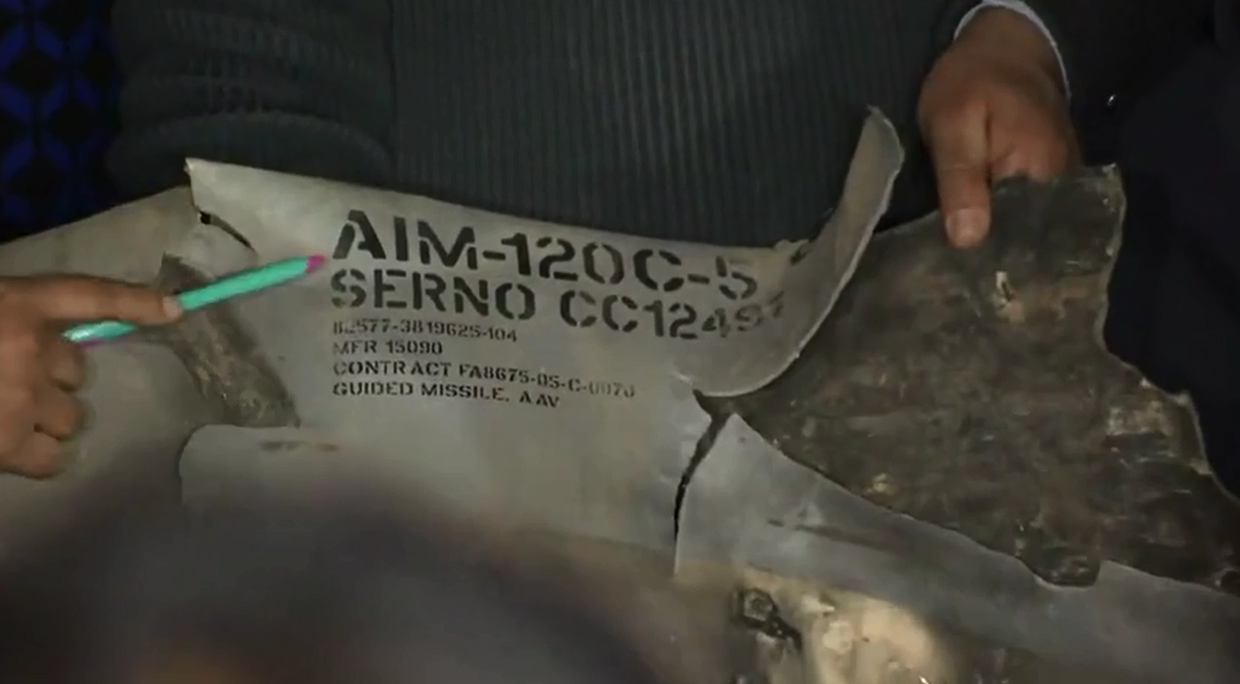 Although Islamabad denied using F-16s in the attack, and claimed that no Pakistani aircraft were hit, the IAF revealed photos of the remnants of a US-made AIM-120 AMRAAM missile which it says "conclusively proves" the Pakistani jets were involved.
The PAF ordered 500 AMRAAM missiles in 2006 as part of a $650 million F-16 ammunition contract with Washington. Manufactured by Raytheon, the AMRAAM is a medium-range, all-weather, guided missile used by the United States and 33 other countries worldwide.
Think your friends would be interested? Share this story!
You can share this story on social media: