Familiar symbols? Ukraine's president poses with 'elite' paratrooper sporting…SS insignia (PHOTOS)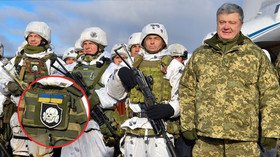 Petro Poroshenko has met the country's elite troops – paratroopers – ahead of their redeployment to bolster the "partial" martial law state. One of the soldiers openly sported an insignia of a Waffen SS division.
"Looking at your hardened, courageous faces, I once again realize nobody will overcome Ukraine. We are ready to protect our land with weapons in hands, to fight for each piece, we will not give it up to anyone," Poroshenko told the troops while speaking in the region of Zhitomir on Thursday.
READ MORE: Ukrainian MPs want to make Nazi collaborator Bandera a national hero again
The president stood for photos with the servicemen, who were to be redeployed to other, "dangerous" regions of the country to prop up the 30-day period of the so-called "partial" martial law that Poroshenko announced following the Kerch Strait incident.
One of the troopers, standing just a few steps away from Ukraine's president proudly displayed the insignia of the 3rd SS Panzer Division Totenkopf right on his chest. Here he is.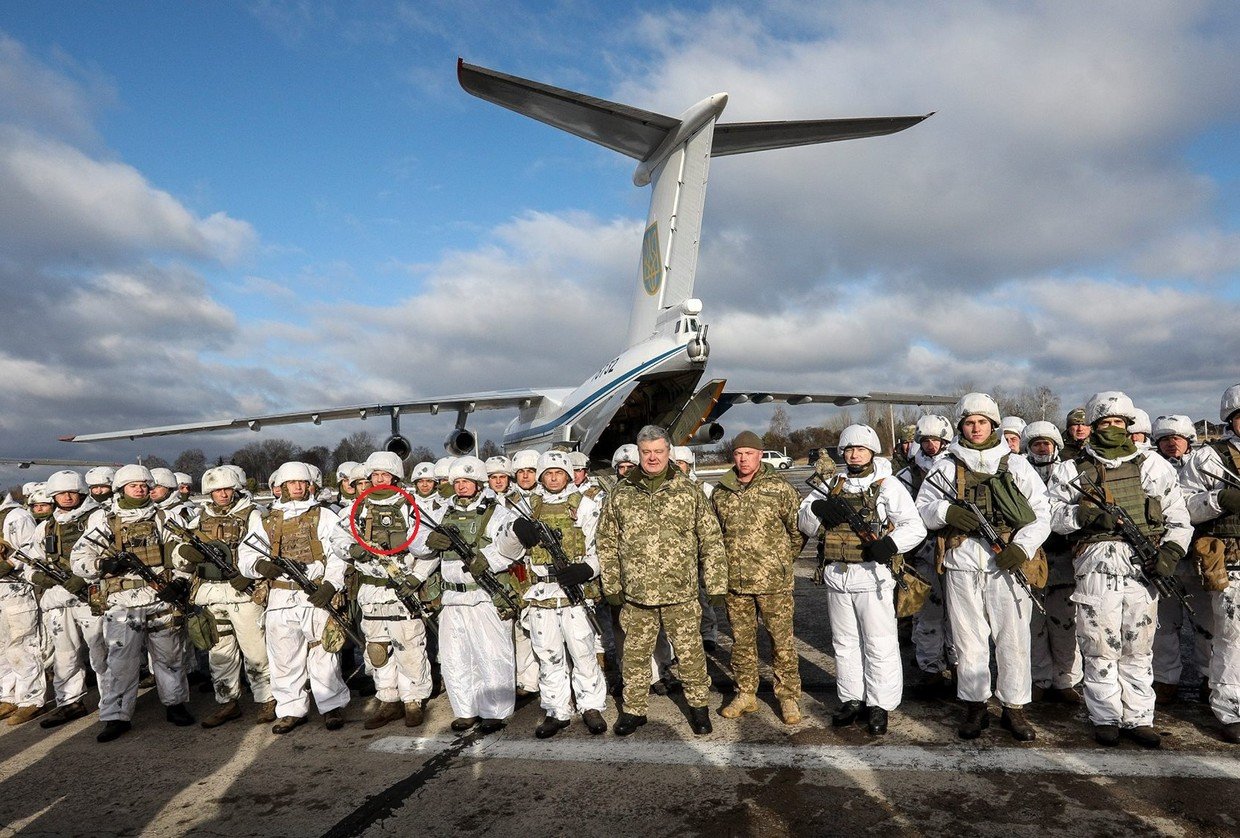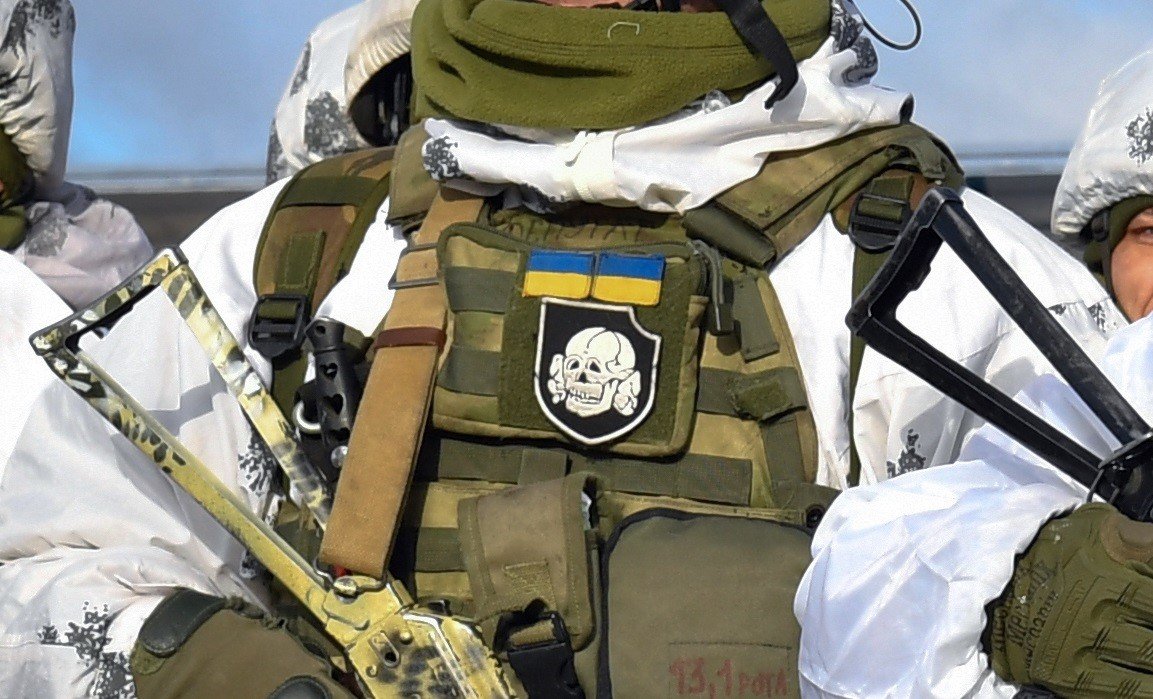 No, he is not a member of any paramilitary units, involved in the conflict in eastern Ukraine, which have been repeatedly accused of having strong neo-Nazi links, but a serviceman with – supposedly – elite Ukrainian airborne troops.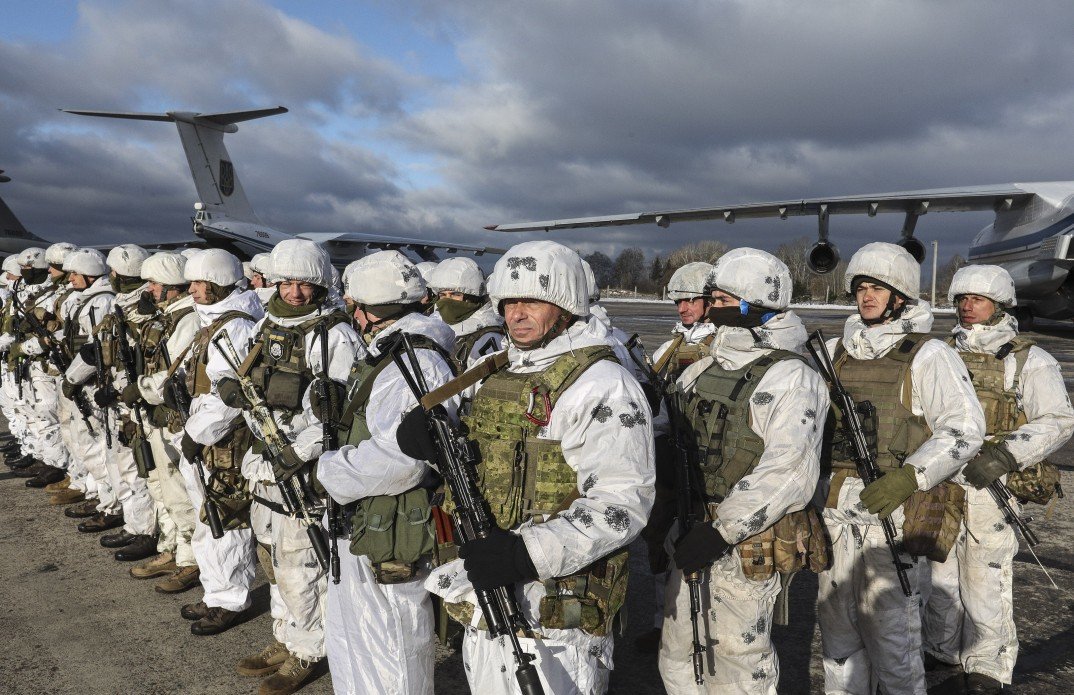 While the large insignia of the notorious Nazi division could hardly go unnoticed, multiple pictures of the trooper were shared by the president on social media. The soldier is also featured on the website of the presidential administration, as well as in the official video of Poroshenko's speech.
The most peculiar insignia choice did not escape the eyes of internet users who blasted Poroshenko for openly "promoting" Nazi symbols.
Another user "praised" Poroshenko for "finally admitting" that the Ukrainian troops are "fascists."
"To shamelessly put SS symbols on public display – is a strong move. Bravo!" he added.
As World War II kicked off, the Totenkopf Division was created from the SS personnel of death camps and SS paramilitary units, involved in the massacres of Polish civilians. The unit fought both on western and eastern fronts during the war, committing more war crimes in progress. The division, as well as all the other SS troops were deemed war criminals during the Nuremberg trials.
Subscribe to RT newsletter to get stories the mainstream media won't tell you.
You can share this story on social media: