Separation of church & state? Not in Ukraine, with Poroshenko's push for 'independent' church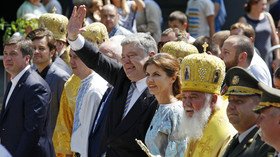 Poroshenko's drive for an independent Ukrainian Orthodox church breaches the secular nature of the country, experts say, while some believe it might be part of a foreign-inspired strategy, not just a pre-election stunt.
Ukraine – according to its Constitution, at least – is supposed to be a secular state, and Poroshenko's activities constitute an obvious violation of the country's fundamental laws, historian and political analyst Vladimir Kornilov believes.
"He's flagrantly violating the Constitution of Ukraine, which has established separation of the church from the state; he's grossly violating a whole bunch of Ukrainian laws, including presidential ones," Kornilov told RT.
"The head of the state himself decides when the so-called 'unification council' of churches will take place. Where else in the world, in which Christian country, is that possible nowadays?"
Such actions might actually backfire for Poroshenko in the long term, senior fellow with the Russian Institute of Strategic Studies, Oleg Nemenskiy, believes.
"In Ukraine, the civil authorities are very actively – to put it mildly – interfering with church affairs, violating the country's Constitution. Next year, if Poroshenko stops being the president, it might have some consequences, since a president who violates the Constitution must be held legally accountable," he said.
Unification… of what exactly?
The prospects for the "unification council" look rather bleak so far, since the only canonical institution – the Ukrainian Orthodox Church of the Moscow Patriarchate – has refused to take part. If only the self-proclaimed hierarchs of unrecognized churches are present, "it will be just a schismatic gathering, which can only create yet another schismatic religious institution," Nemenskiy says.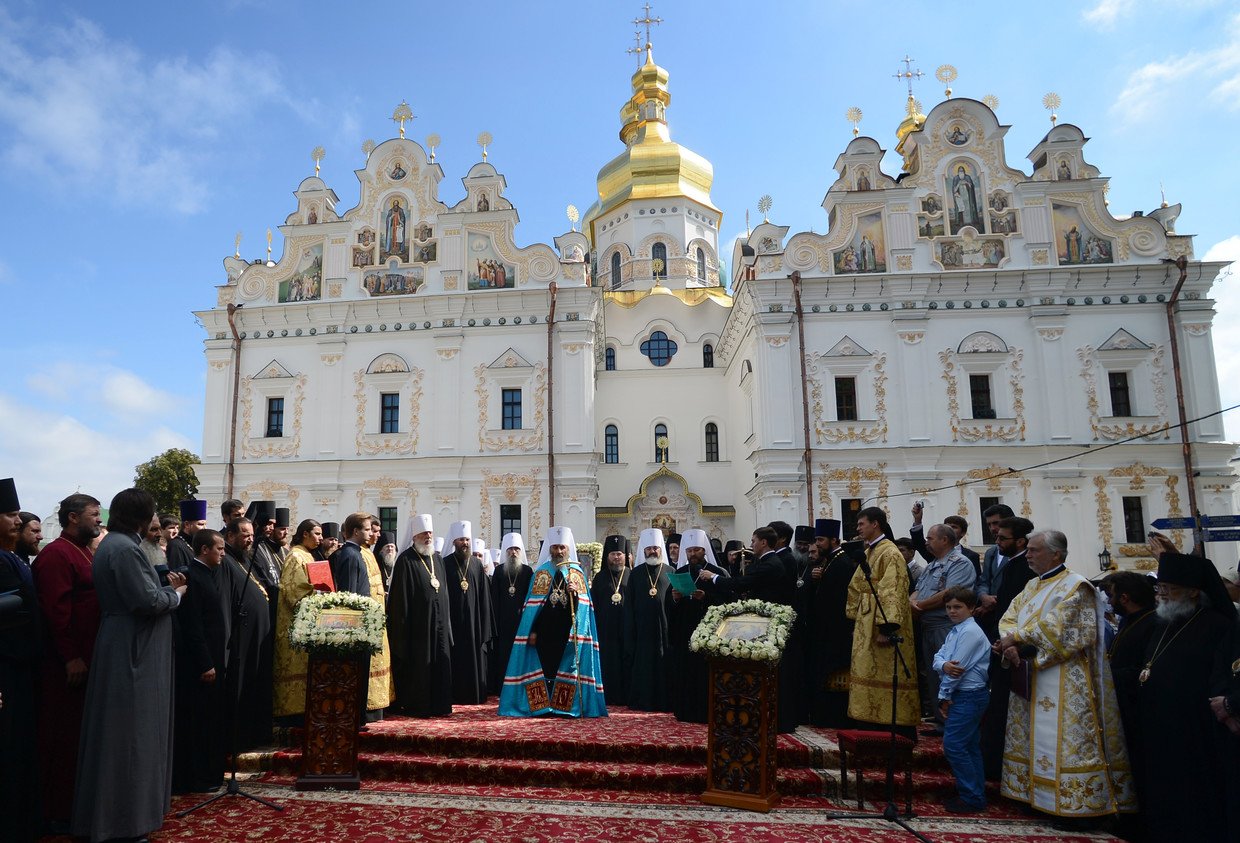 The event is unlikely to result in any sort of "unification," former US diplomat Jim Jatras believes, since it's not actually the goal of the Ukrainian authorities, who appear to seek as much conflict as possible.
"I wouldn't say that Poroshenko is meddling in church affairs – he's doing far, far worse. He's driving this. There would be no controversy there, there would be no conflict if it was not for Poroshenko trying to use the church as a ploy to get himself re-elected," Jatras told RT.
"He's willing, as we see in Kerch, as we see in Donbass, willing to do anything and provoke any kind of bloodshed in order to secure his re-election, however improbable it is."
The drive for the "independence" of the Ukrainian church, however, might be deeper than a mere pre-election stunt of Poroshenko, since it has hardly scored him any political points, Nemenskiy says. Attempts at securing an independent church had already been made by Poroshenko's predecessors, and some say it's unlikely that Kiev is calling the shots here.
"The project of the church separation of Ukraine from Russia is quite old, and not connected with Poroshenko. President [Viktor] Yushchenko already tried to fulfill it. So, the initiative likely comes not from Poroshenko, but from the US, and he could not get away from this project regardless of his election campaign prospects," Nemenskiy said, adding that "the Constantinople Patriarchate is actually an American church, the majority of its congregations is located in America."
Think your friends would be interested? Share this story!
You can share this story on social media: