Going Down Under: Lawyer exposed as police informer puts 100s of convictions at risk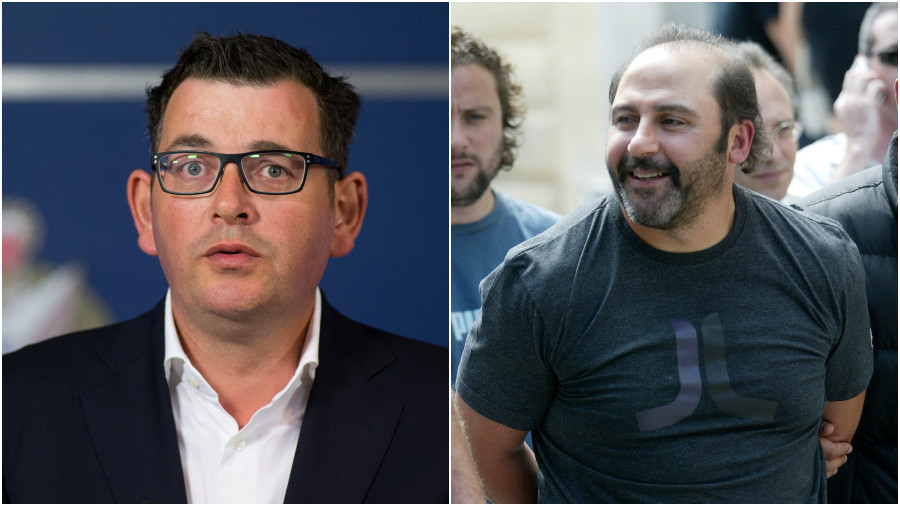 Hundreds of Australian criminals, including a gangland kingpin, could now walk free after it was revealed that their defense lawyer was leaking confidential information as a police informant.
Court documents published online Monday show that the lawyer, referred to only as EF, operated as a police informant between 2005-2009 under the codename 3838. EF kept in daily touch with police handlers who then passed on the information to task forces.
The shocking revelations follow a secret two-year high court battle that ended last month, where Victoria Police had attempted to block state prosecutors from notifying seven people of their barrister's secret role as a supergrass.
Among the seven clients is the notorious gangland figure Tony Mokbel, who received a 22-year sentence in 2012 after being convicted as the head of a drug-trafficking ring. The other six named in the documents are associates of Mokbel.
The high court decision will now allow the gang members to be informed about EF's previous role, paving the way for them to appeal their convictions on the grounds of a breach of client confidentiality.
However, the drug-runners aren't the only gangsters potentially walking the path to freedom with as many as 600 convictions now in jeopardy as a result of the scandal, according to Melbourne's Herald Sun.
In what it described as an "atrocious" example of police malpractice, the high court said the case represented gross breaches of the "sworn duty of every police officer."
Also on rt.com
300 police officers fired in Russia this year after complaints from citizens
As a result, the cases where EF had acted as defense lawyer could have been "corrupted in a manner which debased fundamental premises of the criminal justice system."
Defending the police's motivation to prevent the convicted from being notified, police chief Graham Aston said the force had feared EF or their family "would be murdered if this information was released."
READ MORE: Former FBI agent jailed for leaking bureau's 'secret rules' to Intercept
A royal commission into the scandal was created Monday, with Victoria Premier Daniel Andrews saying that all citizens had the "right to know that every part of the justice system acts fairly and lawfully at all times."
But for now the authorities are only concerned about the safety of the informer, who Andrews said would be protected along with their family during the probe.
Think your friends would be interested? Share this story!