American BDS activist becomes ardent Israel supporter after falling in love with IDF soldier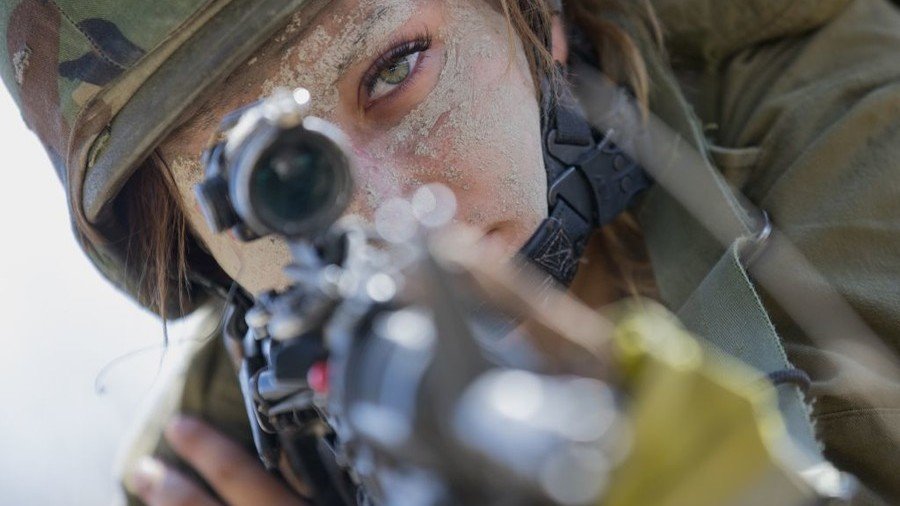 An American BDS activist apparently wasn't able to boycott her feelings for a female soldier in the IDF. The couple is now living in Israel and hope to marry, with the BDS activist adopting pro-Israel views, local media says.
The unusual love story began after Jess Belding, an American student at Yale University, started to correspond with an Israeli, Ronnie Zidon.
Belding was active in the Boycott Divestment and Sanctions (BDS) movement – a global campaign to end Israel's occupation of Palestinian land through the boycott of Israeli goods and services, the divestment of funds and sanctions. Zidon, on the other hand, was a soldier in the Israel Defense Forces (IDF).
Despite holding radically different political views, the two young women bonded over their mutual admiration for pop band One Direction.
When war in Gaza broke out between Hamas and Israel in 2014, Zidon sent photographs to Belding, showing her mother huddled in a bomb shelter. This is when she began to question her support for the BDS, according to Belding.
She told Ynet that she began to feel the "pain of the other side," and ultimately exchanged her "anti-Israel opinions" for Zionism.
The girls became closer, and two years later Belding moved to Israel, adopting the Hebrew name "Maayan" and converting to Judaism. The happy couple plan to marry next summer.
Since starting in 2005 in Palestine, the BDS movement has spread around the globe, gaining support not only from the public but businesses and some governments. Having pushed out such companies as Airbnb and HP from the Jewish settlement program, it's perceived as almost an existential threat by the Israeli authorities.
The heads of BDS groups from France, Italy, Chile, and other countries are have been banned from entering Israel. But the activists say they won't succumb to any threats until Israeli withdraws from occupied Palestinian territories, removes separation barrier in the West Bank, assures full equality to its Arab-Palestinian citizens and grants the right of return of Palestinian refugees. The violence between Israel and Palestine had escalated this year, with over 170 Palestinians killed by IDF fire in the ongoing border protests.
Like this story? Share it with a friend!
You can share this story on social media: