Risky investment? Japan plans to buy 100 more problem-plagued F-35 fighter jets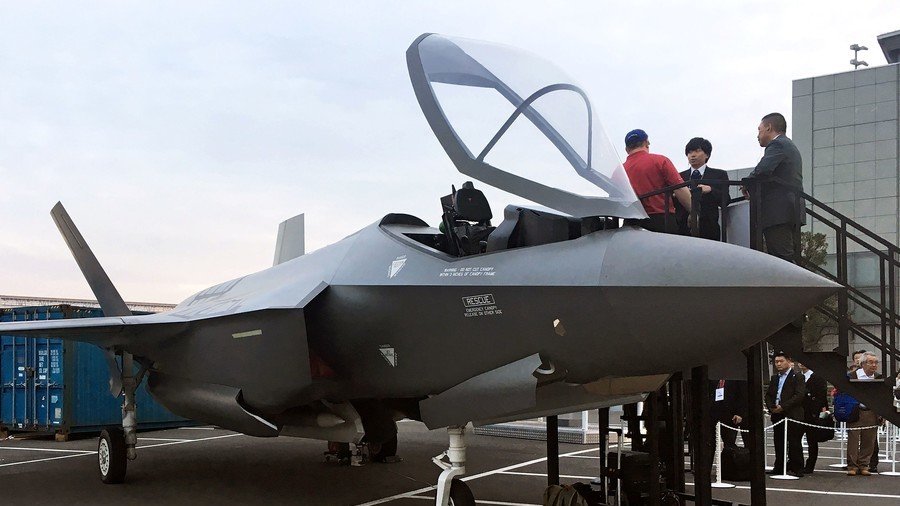 Japan is set to purchase 100 more F-35 stealth fighter jets from the US, despite the aircraft's huge price tag and history of performance issues. The news comes after US President Trump urged Tokyo to buy more military equipment.
Japan previously inked a deal for 42 jets, but has now reportedly signaled that it will buy an additional 100 F-35s for an estimated $8.8 billion. The massive order comes just weeks after the US president called on Tokyo to buy "massive" amounts of military equipment from American companies.
According to Trump, investing in US weapons would create"a lot of jobs for us, and a lot of safety for Japan."
Also on rt.com
Exorbitant cost, multiple failures, years overdue: A recap of the ongoing F-35 calamity (VIDEO)
Japan hopes that the new planes will replace its aging fleet of F-15s but the aircraft's spotty track record and long history of performance issues makes it a high-tech gamble.
Problems have plagued the Lockheed Martin-produced aircraft for years. Billed as an advanced fighting machine with no equal, the fifth-generation multi-role fighter suffers from hundreds of "deficiencies," with development expected to exceed $1 trillion.
In October, the US military grounded its entire fleet of F-35s after a non-fatal crash in South Carolina, believed to have been caused by faulty fuel tubes. Previous issues with the aircraft have included inefficient weight distribution, low maneuverability, outdated software and communication devices, helmet vision failure, and cabin oxygen supply problems.
A prominent government watchdog group in August accused the Pentagon of hiding "life-threatening" design flaws in order to meet deadlines on the F-35 project.
But Japan isn't the only nation that is showing enthusiasm for the F-35. The UK announced in mid-November that it would purchase an additional 17 new F-35s, bringing Britain's total order to 35 planes delivered by the end 2022. Like Japan, the UK had previously been urged by Washington to increase defense spending.
Like this story? Share it with a friend!
You can share this story on social media: