Guns, explosives, submarines & cocaine: US charges Honduran president's brother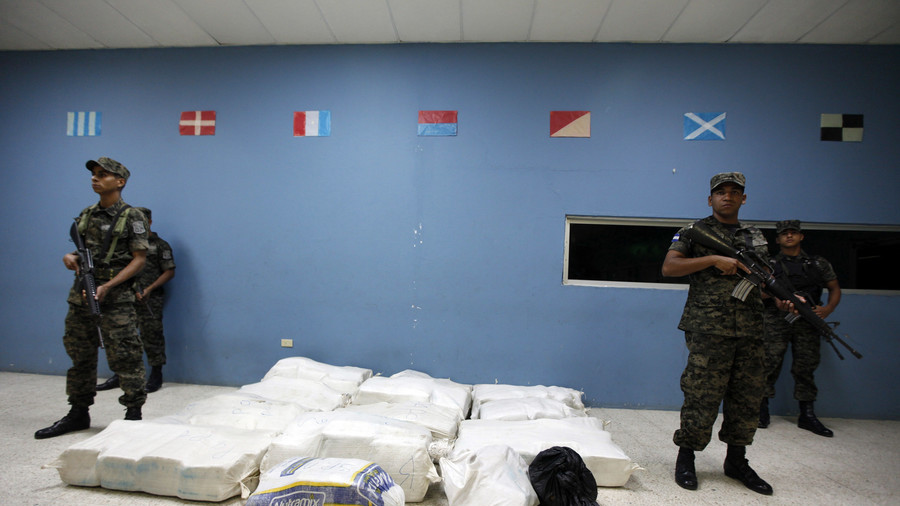 Tony Hernandez, a former Honduran congressman and brother of the country's sitting president, has been convicted of drug smuggling, possession of firearms and connections to "deadly and dangerous" gangs from Mexico and Colombia.
The US attorney general and DEA announced Monday that Tony Hernandez has been charged with "conspiring to import cocaine", possession of "machineguns and explosive devices" as well as lying to federal agents. He appeared in a Miami court after being arrested on November 23rd, and if found guilty is potentially facing life in prison.
Hernandez has a rap sheet that would make Tony Montana proud, using "machinegun toting security" to protect "multi-ton" cocaine shipments, bribing law enforcement in order to secure crucial information for facilitating narcotics shipments and soliciting bribes from large-scale drug dealers, according to the DoJ. Investigators even found packages of cocaine in drug laboratories in Mexico and Colombia that were hubristically stamped with the former lawmaker's initials "TH".
The indictment represents official US recognition that massive drug trafficking rings were presumably sanctioned at the highest levels of the Honduran government, including bribes paid to members of the National Congress of Honduras for protection and safe passage. The drugs were smuggled for over a decade, from 2004-2016, by air and by sea, allegedly pushed up through Guatemala and eventually into the United States. In a move the writers of Breaking Bad would probably call far-fetched, the DoJ's public statement even says that "on at least one occasion" Hernandez used a submarine to transport the goods.
The statement also says that a recording exists of Hernandez giving a $50,000 kickback to a former member of the Honduran National Police to help force "Honduran government entities" to make payments to companies that launder money for a violent drug-trafficking gangs, which essentially amounts to Honduras having state subsidized drug-money laundering services.
Tony's brother, the president of Honduras, who has ironically been trying to crack down on drug cartels, said that while being entitled to the presumption of innocence "no one is above the law." So despite being the brother of the head of state, he will be given no advantages that an ordinary citizen would not have during a trial, Juan Orlando Hernandez stated.
Like this story? Share it with a friend!
You can share this story on social media: