'Death to Arabs': Hate crime spree hits West Bank (PHOTOS)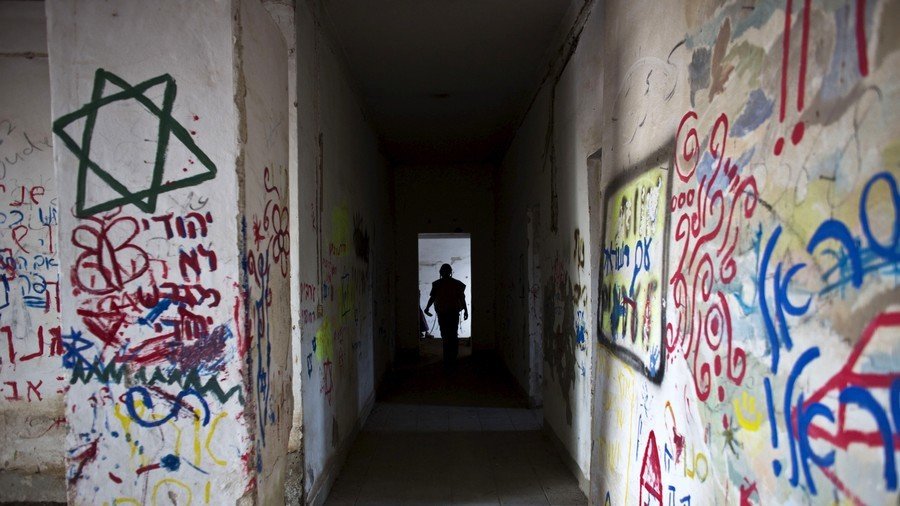 Palestinians in two West Bank villages are reeling after a series of suspected hate crimes left property damaged and vehicles daubed with inflammatory graffiti taunting the community.
The vandalism spree appears to have occurred over a four-day period with Palestinians from the town of Asira al-Qibliya reporting how graffiti stating "Fight the foe, not the friend" was sprayed on a local's house last Friday. Several cars in the area were also tampered with, with photos published online showing how tires were slashed.
A few days later, residents from the village of al-Mughayyir woke up to similar scenes on Sunday as taunts such as "price tag" and "revenge" were painted on some of the town's walls.
Initial report: This morning in the Palestinian villages of Al-Mughayir & Turmusaya, Palestinians discovered vandalized cars, hate graffiti reading "death to Arabs", & 35 destroyed olive trees. pic.twitter.com/rFxfMLdGrs

— B'Tselem בצלם بتسيلم (@btselem) November 25, 2018
Images published by B'Tselem, an organization which documents human right violations in Israeli-occupied areas, appear to show how 35 olives trees were ripped up while the words "Death to Arabs" were also inscribed on buildings during the attack. It's not yet known if the damage was part of a coordinated attack, and the perpetrators are still reportedly unknown.
Israeli police opened an investigation into the matter, Haaretz reports.
Like this story? Share it with a friend!
You can share this story on social media: