'Inhumane': Greek nursery cleaner jailed for TEN years for lying about PRIMARY diploma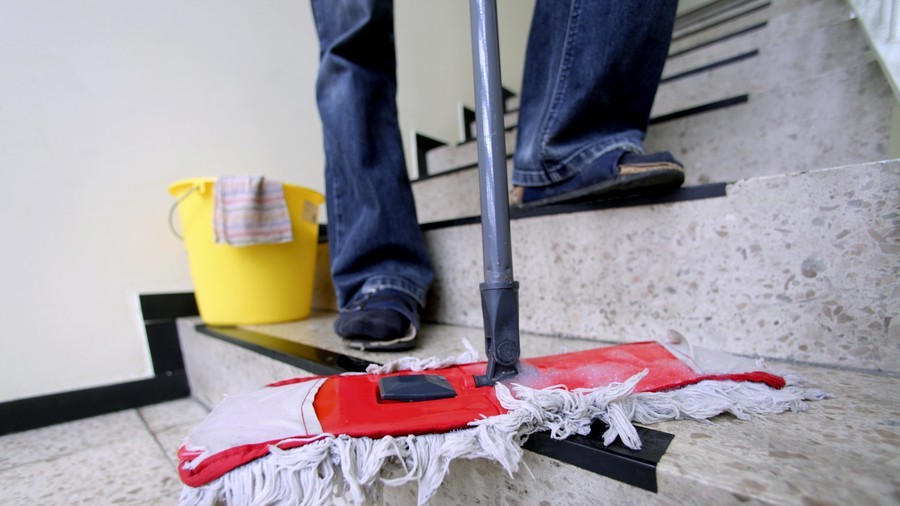 Greece's Supreme Court will review an order to jail a woman for 10 years after she lied about her education to get a cleaning job. Social media and activists have leapt to her defense, branding the ruling "inhumane."
The 53-year-old had been working as a cleaner in a public-funded nursery for 15 years before a review in 2014 found she had forged her primary school diploma. The woman had claimed she had completed her elementary education, when in reality she had left school a year before completion.
Also on rt.com
Saudi Arabia executes migrant maid for murder of employer, angers Indonesian govt
The cleaner, who has not been identified, was slapped with the sentence at a regional court this week on charges of defrauding the public, the semi-official Athens News Agency claimed.
Human rights activists have slammed the decision, calling it "simply inhuman.""It is another very indicative sign of permanent pathogens in the criminal justice system," the Hellenic League for Human Rights said in a statement.
Social media have also leapt to the woman's defense, tweeting their disbelief over the fact that "violent thug killers get much less jail time than a cleaner who got 10 years for fudging her CV." Another dubbed the legal decision "evil."
According to judicial sources, a senior prosecutor at the Supreme Court will be review the case next week.
Like this story? Share it with a friend!
You can share this story on social media: