Imagine if Russia had done it: Farage calls out West's lily-livered response to Khashoggi murder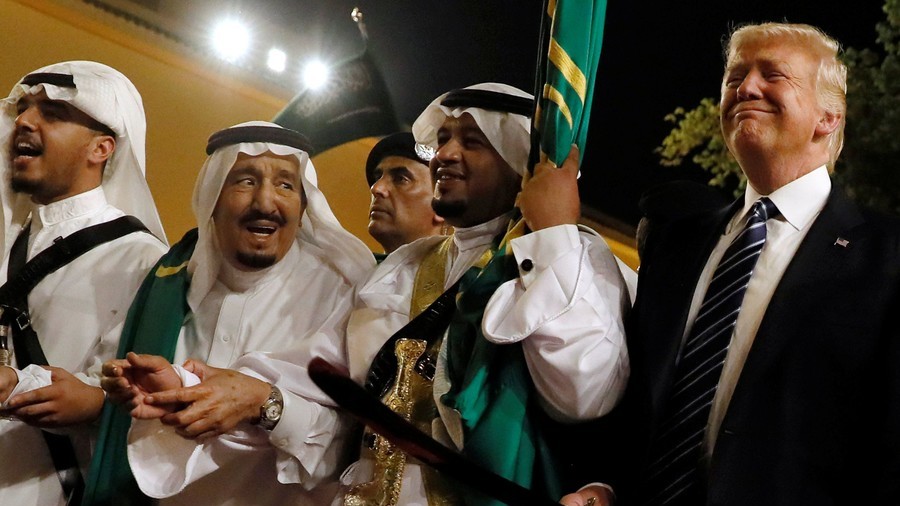 The West's muted response to Jamal Khashoggi's murder would become a storm of indignation if the journalist had disappeared in a Russian consulate, ex-UKIP leader Nigel Farage believes.
Saudi Arabia is an "important market" both for the US and UK, but the West's unwillingness to hold Riyadh accountable for Khashoggi's killing reveals a glaring double-standard, Farage argued in an interview with Fox News.
Imagine if any other country had behaved like this. Imagine if Russia had behaved like this. There would be a much bigger international outcry
Farage isn't the only one to notice the discrepancy. Since Jamal Khashoggi's murder inside the Saudi consulate in Istanbul on October 2, journalists and commentators have struggled to understand how Riyadh has emerged from the grisly crime largely unscathed.
Khashoggi was killed. The Skripals were not. There is also far more evidence linking the Saudis to the murder than there was evidence of any Russian involvement in the Skripal poisoning at the time of Canada's decision.

— Davide Mastracci (@DavideMastracci) October 23, 2018
Unproven allegations of Kremlin involvement in US elections and the poisoning of ex-double agent Sergei Skripal have resulted in a series of sanctions and diplomatic expulsions, bringing US-Russia relations to their lowest point since the Cold War.
In an unprecedented breach of diplomatic protocol, US authorities broke into the locked residence of the Russian consul-general in Seattle in April – where, presumably, no journalist had been murdered.
The consulate had earlier been ordered to close as part of the expulsion of 60 Russian diplomats from the US.
READ MORE: 'A vicious place': Trump blames 'the world' for Khashoggi's death
No such drastic measures have been taken with Riyadh, however. While Germany and France have imposed travel bans on 18 Saudi nationals accused of carrying out Khashoggi's killing, the West's political and economic relations with Riyadh remain largely unaffected.
In an effort to distance themselves from the kingdom's alleged human rights abuses, several European countries have temporarily halted arms exports to Saudi Arabia. Riyadh's largest weapons dealers – the US, UK and France – have so far resisted calls to cut ties with their valued customer.
Like this story? Share it with a friend!