Russian military intelligence GRU chief dies after 'serious illness' – MoD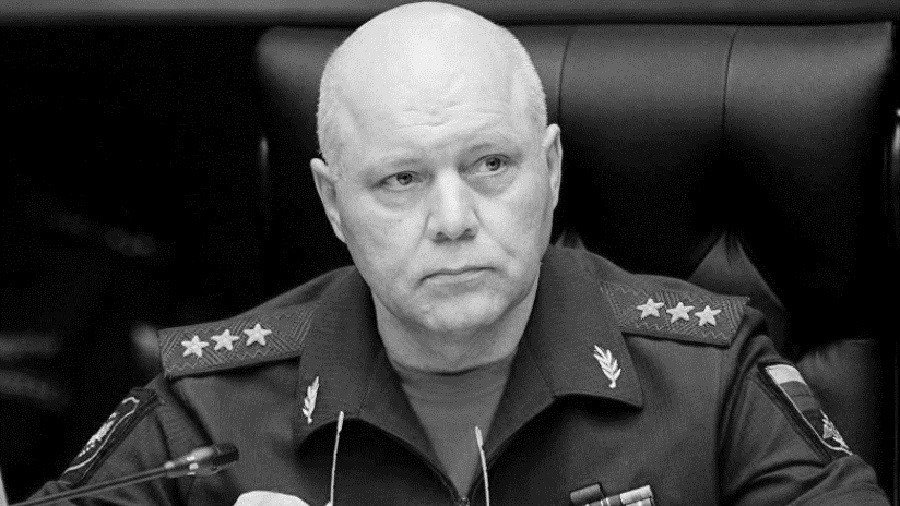 Colonel General Igor Korobov, who led the Russian Military Intelligence Directorate (GRU), died due to health problems, the MoD confirmed. He is the second GRU chief to pass away in two years.
Korobov, 62, died "after a long and serious illness," the Defense Ministry said on Thursday. He joined the army in the late 1970s and served in the air force before moving to military intelligence. Last year, he was awarded the title 'Hero of Russia', the nation's highest honor.
Korobov's death makes him the second top spy chief to pass away in just two years.
The previous head of the GRU, Colonel General Igor Sergun, died in 2016. This led to speculation, as a report from the private US intelligence firm Stratfor alleged that Sergun died during a mission in Lebanon. The Defense Ministry, however, stated that the GRU chief died from a heart attack in a state recreational facility near Moscow.
Due to its extremely secretive nature, not much is known about the scope of GRU operations or its tactics. Nevertheless, under Korobov's leadership, the agency became a household name in the West for Moscow's perceived attempts to influence the world.
Washington and some EU politicians accused the GRU of meddling in various elections, carrying out cyberattacks across the globe, as well as poisoning former double agent Sergei Skripal and his daughter Yulia in Salisbury, UK – actions Moscow has repeatedly denied doing.
Despite rising tensions between the US and Russia, the nations' spy chiefs continued to seek ways for cooperation. Earlier this year, Korobov along with several colleagues made a surprise trip to Washington. The visit angered some US Senators, but then-head of the CIA Mike Pompeo defended hosting the Russians, saying it is crucial to join forces in combating terrorism.
Think your friends would be interested? Share this story!
You can share this story on social media: