Trump pledges to end foreign aid to Pakistan and Afghanistan over bin Laden inaction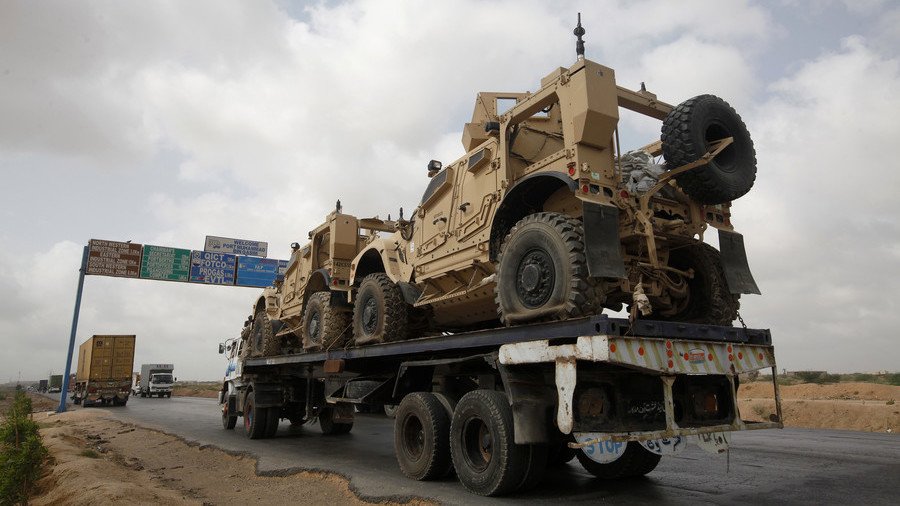 President Trump has promised to cut aid to countries like Pakistan and Afghanistan that "do nothing for us," and has accused Pakistan of sheltering Osama bin Laden since 9/11.
"Of course we should have captured Osama Bin Laden long before we did. I pointed him out in my book just BEFORE the attack on the World Trade Center," Trump tweeted on Monday, seemingly hinting that he knew bin Laden was bad news before 9/11. "President Clinton famously missed his shot. We paid Pakistan Billions of Dollars & they never told us he was living there. Fools!"
"We no longer pay Pakistan the $Billions because they would take our money and do nothing for us, Bin Laden being a prime example, Afghanistan being another," he continued. "They were just one of many countries that take from the United States without giving anything in return. That's ENDING!"
The Trump administration has already cut almost $800 million off its $1.3 billion yearly military aid to Pakistan this year, arguing that the Pakistani government has not done enough to clamp down on Taliban extremists operating within its borders.
In an interview with Fox News on Sunday, the president said that the Pakistanis "don't do a damn thing for us," again mentioning their alleged complicity in sheltering Osama bin Laden.
"But living in Pakistan right next to the military academy, everybody in Pakistan knew he was there," Trump said. "And we give Pakistan $1.3 billion a year...[bin Laden] lived in Pakistan, we're supporting Pakistan, we're giving them $1.3 billion a year. I ended it because they don't do anything for us, they don't do a damn thing for us."
Pakistani Prime Minister Imran Khan responded to Trump on Monday, reminding the US president that Pakistan aided the US in the War on Terror, suffering human and economic losses of its own in the process.
"Instead of making Pakistan a scapegoat for their failures, the US should do a serious assessment of why, despite 140000 NATO troops plus 250,000 Afghan troops & reportedly $1 trillion spent on war in Afghanistan, the Taliban today are stronger than before," Khan continued.
While the Pakistani government denied knowledge of bin Laden's hideout in Abbottabad, former President Obama - who oversaw the raid that killed bin Laden in 2011 - said afterwards that there was "some sort of support network for bin Laden inside of Pakistan." Former Pakistani defense minister Chaudhry Ahmed Mukhtar told an Indian TV network in 2015 that Pakistani leadership knew that bin Laden was in Pakistan all along.
Whatever Pakistan's responsibility, Trump's threat to cut off aid is a familiar one from the president, who has operated a transactional approach to foreign policy since taking office. One month beforehand, Trump threatened to cut off or reduce aid to Guatemala, Honduras and El Salvador, for failing to stop caravans of migrants from streaming toward the US border.
As for Trump's claim that he predicted bin Laden's involvement before 9/11, that statement is partly true at best. Bin Laden was already well-known for his role in bombing US embassies in Kenya and Tanzania in the 1990s, and Trump described him in his 2000 book, 'The America We Deserve' as a "shadowy figure" that the US needed to strategize against.
Think your friends would be interested? Share this story!
You can share this story on social media: