White lion Mufasa locked in bizarre custody battle, fears animal could be sold to hunters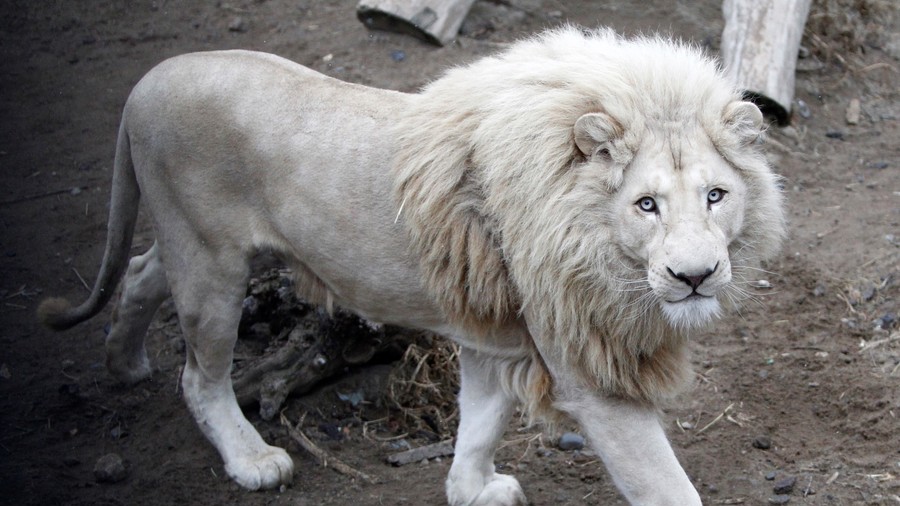 A rare white lion is at the center of a tug of war between conservationists and a South African government department, which one sanctuary fears could lead the animal to being auctioned off to hunters
Mufasa the white lion has been in the care of South Africa's WildForLife rehabilitation charity since being rescued from a private owner in 2015 by officials from the North West Department of the Environment.
But the white lion is now caught in a bizarre custody battle, with the government agency refusing to move the animal to a new recommended reserve, prompting Mufasa's former vet to state their fears that he might be auctioned off.
According to the Sunday Times, Tjitske Schouwstra, owner of WildForLife and former carer for Mufasa, requested that the rare lion be sent to a new sanctuary in Limpopo. However, the request was rejected by authorities in South Africa, leading to speculation that Mufasa could be sold to the highest bidder – potentially trophy hunters – in an effort to reclaim costs ran up during a previous legal wrangle with the former private owner.
White lions are incredibly rare and the species is considered critically endangered. Mufasa is one of only 300 that exist in the world with only 13 of the stunning beasts now existing in the wild.
READ MORE: Karma bites: Rhino poachers mauled and eaten by lions in South Africa
The legal quagmire has led to an online petition to "Save Mufasa the white lion." Signed by more 250,000, the petition mentions claims that the North West Department of the Environment will seek to sell Mufasa, an act which could see him end up at a canned hunting park.
However, the department has since reportedly denied the allegations, stating that Mufasa would go to a special sanctuary of "its choice."
Musfasa's story has garnered much intrigue from the world of show-business, with Gladiator actor Russell Crowe describing the situation as "stupid and bloodthirsty."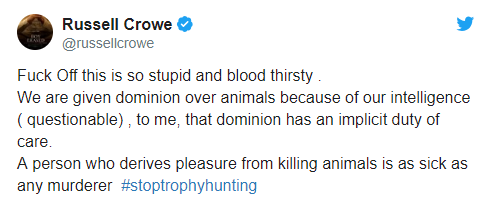 Comedian Ricky Gervais has also offered up his two cents on the subject, saying that anyone prepared to kill Mufasa is a "pathetic sadist." Meanwhile, Kirstie Alley, star of hit US sitcoms Cheers and Veronica's Closet, offered to buy the white lion.

If you like this story, share it with a friend!