Cataclysmic eruption may have kicked off 'worst year' in history for humans - study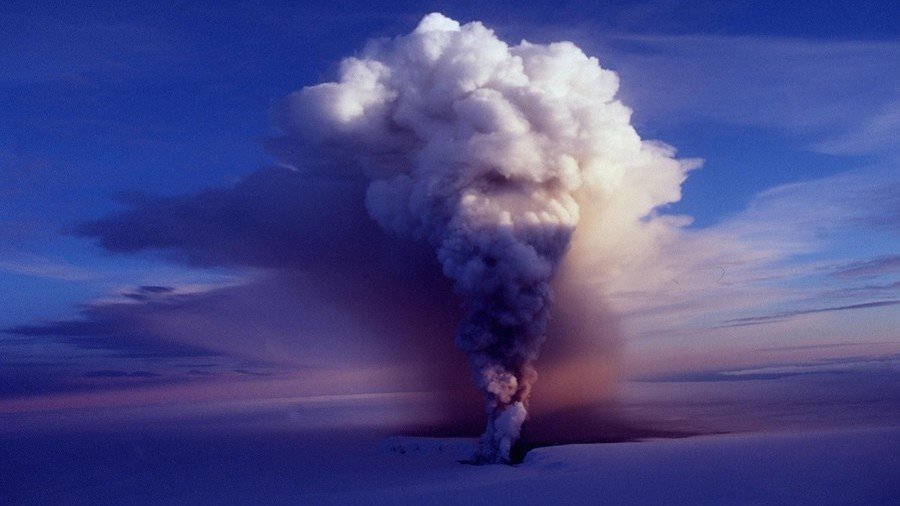 The bubonic plague years and the breakout of two World Wars were terrible times. But these were not the worst periods to be alive, scientists claim in new research.
It's the year 536. The 6th century year is thought to have been the beginning of bizarrely cold and dark summers, blamed for causing crop failure in Ireland, Scandinavia and China. Amazingly, the unusual weather was perhaps caused by volcanic material such as ash blocking out parts of the sun and wreaking havoc with the environment.
"It was the beginning of one of the worst periods to be alive, if not the worst year," medieval historian Michael McCormick, of the Harvard University, told Science Magazine. His Antiquity study suggests the reason for the onset of the 'Dark Age' literally and metaphorically was a volcanic eruption.
Evidence of volcanic material dating back to 536 was found in sample ice cores taken from the Colle Gnifetti glacier on the Swiss-Italian border. While scientists are unsure of the origin of the tephra – its thought it could have come via winds from North America or Iceland – the findings point to drastic cooling resulting in famine and a decline in human fortunes.
The bizarre weather is reported to have continued for decades, with researchers now said to be continuing their search for the volcano that may have helped bring about the Dark Ages.
While the study paints a gloomy picture, the same ice glacier also tells of a respite for Europeans, at least during the 600s. Lead levels around 640 indicate an upturn in the economy through the smelting of silver coins, according to the study, authored by Michael McCormick and Christopher Loveluck.
Like this story? Share it with a friend!
You can share this story on social media: