Karate-loving 10 year-old Siberian girl fends off outdoor pedophile attack (VIDEO)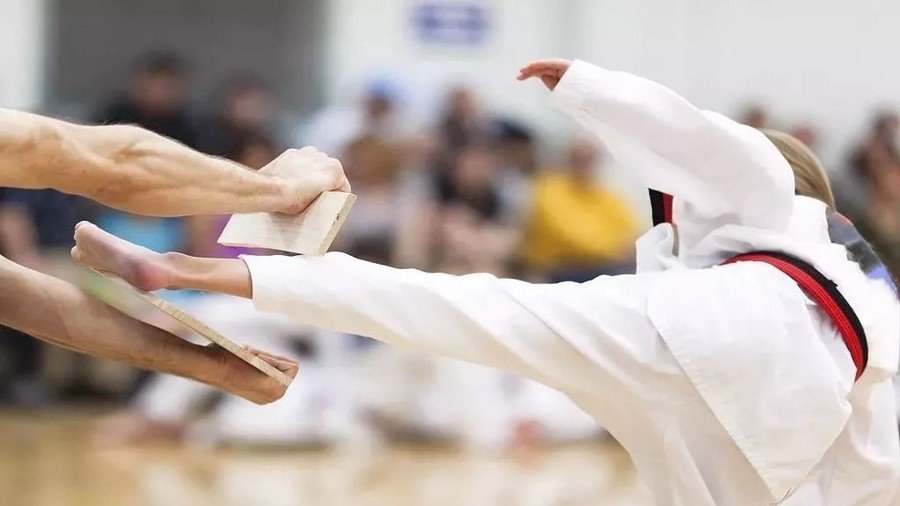 The preteen used her skills to hold off the attacker until help arrived on the scene. The 43-year-old suspect has been taken into custody.
Police say the attack took place on Wednesday evening in the small Siberian town of Lesosibirsk, when the would-be victim, aged ten, was walking alone to her after-school karate lesson.
The man "bundled over the girl, hit her on the face repeatedly, and demanded that she take off her clothes."
The incident was captured on grainy amateur footage, posted on YouTube by the authorities. Despite an obvious difference in stature, the girl is anything but a passive, frozen target, and the video shows her attempting to land several kicks.
The struggle was violent enough to attract a bystander, a grown woman, who confronted the man. As the man was distracted, the girl made a run for it, with the assailant in hot pursuit.
Nonetheless, the karate student was able to escape without major injuries, and inform the authorities, who quickly captured the attacker.
According to Russian law, if convicted of sexual assault of a minor, the perpetrator faces between 12 and 20 years in jail.
Like this story? Share it with a friend!
You can share this story on social media: