#ThisIsNotConsent protests erupt in Ireland after lawyer highlights woman's thong in rape trial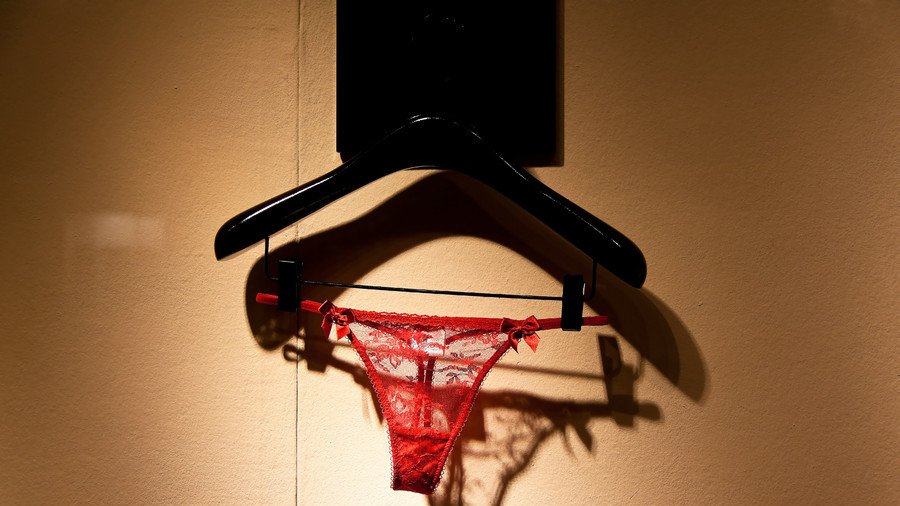 Protests across Ireland were held on Wednesday against what activists say is recurring victim-blaming in rape cases, after a woman's lace thong was controversially cited as evidence against a 17-year-old alleged victim.
The Cork trial first grabbed the headlines on November 6 when a 27-year-old was acquitted of raping a 17-year-old. The defense counsel, Elizabeth O'Connell, stirred widespread outcry when she said about the teenage girl: "You have to look at the way she was dressed. She was wearing a thong with a lace front."
It prompted a mass movement on Twitter where people posted pictures of their underpants with the hashtag #ThisIsNotConsent.
Irish MP Ruth Coppinger also hit out at the evidence produced by the barrister by holding up a lacy thong in parliament in a bid to emphasize what she branded the "routine victim-blaming" in rape prosecutions.

Pulling a blue thong from her sleeve while in parliament on Tuesday, she said: "It might seem embarrassing to show a pair of thongs here... how do you think a rape victim or a woman feels at the incongruous setting of her underwear being shown in a court?"

Protests organized by socialist feminist group Rosa took place on Wednesday in Cork, Dublin, Limerick and Waterford, the BBC reports.
In Cork, where the trial took place, some 200 people are believed to have marched to the courthouse to scatter their panties all over its steps as part of the #ThisIsNotConsent protest.
Meanwhile, in the capital under the Spire of Dublin monument, a 'washing line' of underwear was hung from one lamppost to the other.
You can share this story on social media: