'Red light district on the move': Self-driving cars could see shift in sex industry – study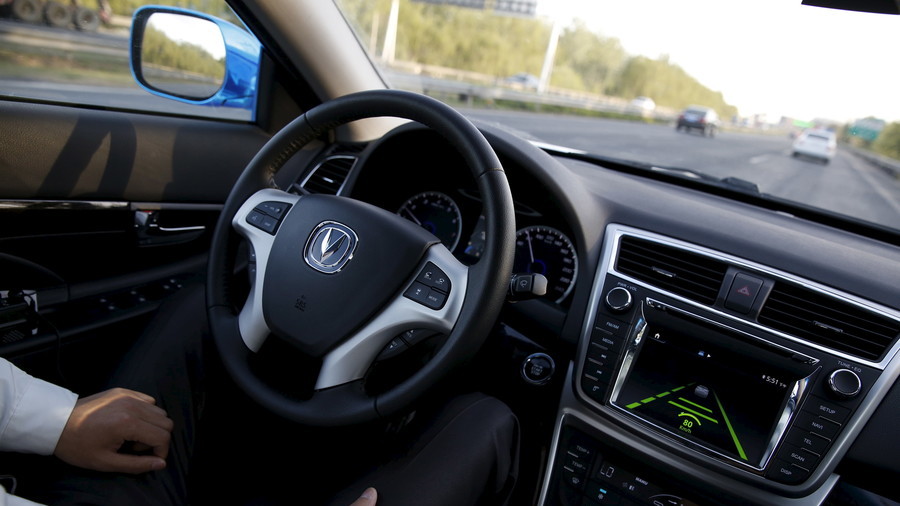 People's behavior behind the wheel will undoubtedly change if self-driving cars become the norm – which could mean a whole new avenue for the sex trade, according to a new report.
The study, published in the latest issue of the journal Annals of Tourism Research, says that cars will likely turn into temporary hotels and restaurants when autonomous vehicles become commonplace. And that behavioral change is also likely to mean a shift for brothels and sex workers in treating self-driving cars as red light venues.
READ MORE: iCrash: Apple's secret self-driving car plan revealed after collision involving test car
As commuters are freed from having to keep their hands on the wheel at all times, more and more people are expected to sleep and eat in their self-driving cars. First, the researchers considered the likely impact on businesses such as roadside hotels, Professor Scott Cohen of the University of Surrey in England, who led the study, explained to Fast Company magazine.
"That led us to think, besides sleeping, what other things will people do in cars when free from the task of driving? And you can see that in the long association of automobiles and sex that's represented in just about every coming-of-age movie. It's not a big leap," Cohen added.
Having sex in a vehicle already isn't a stretch of the imagination for most Americans, as 60 percent have already had intercourse in a car, according to the report. However, the estimated widespread arrival of self-driving vehicles by the 2040s suggests that statistic is likely to skyrocket.
Researchers also found that self-driving cars will make prostitution more mobile, and could result in a fully fledged business, in places where it's already legal, and places where it's not.
READ MORE: Tesla skips critical brake tests on Model 3 vehicles to meet production goal
"It's not impossible or that far-fetched to imagine the red light district on the move," Cohen pointed out. "Prostitution doesn't need to be legal for this to happen. Plenty of illegal activities happen in cars."
If you like this story, share it with a friend!
You can share this story on social media: